Lighting, External and Internal|Page 1454 >
< Computers/Controls - CAN Error Frame Finder Info.|Page 1451
XC90 FWD L6-3.2L VIN 98 B6324S (2007)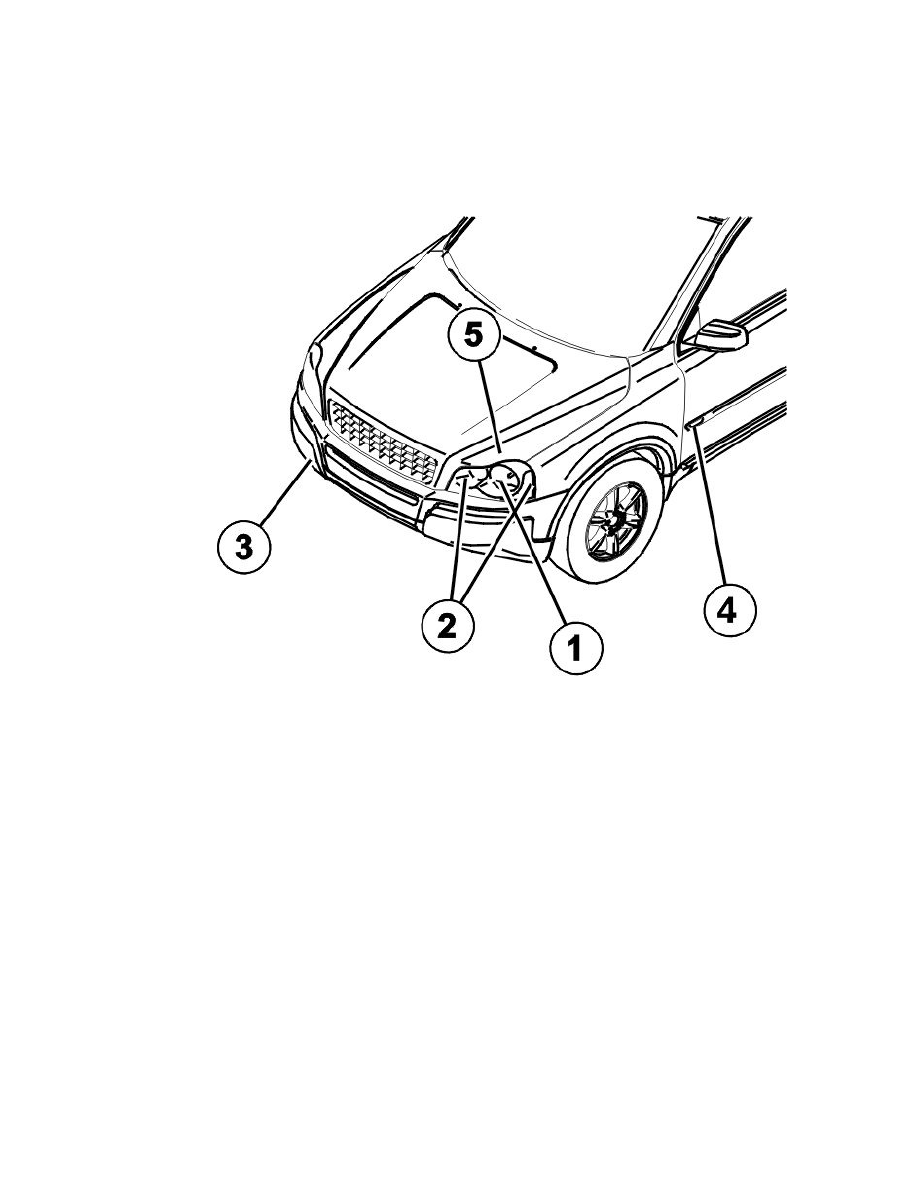 Body Control Module: Locations
Lighting, External and Internal
Lighting, external and internal
Note! As the illustrations in this service information are used for different model years and / or models, some variation may occur. However,
the essential information in the illustrations is always correct.
Front lighting
Location Of Components (Lighting Exterior, Front)
1. Headlamps
2. Front turn signal lamps
3. Front fog lamps
4. Front side turn signal flashers
5. Motor for headlamp beam height control.
Tail lamps
Lighting, External and Internal|Page 1454 >
< Computers/Controls - CAN Error Frame Finder Info.|Page 1451