Central Electrical Unit Engine Compartment|Page 1707 >
< Central Electrical Unit Engine Compartment|Page 1705
XC90 FWD L6-3.2L VIN 98 B6324S (2007)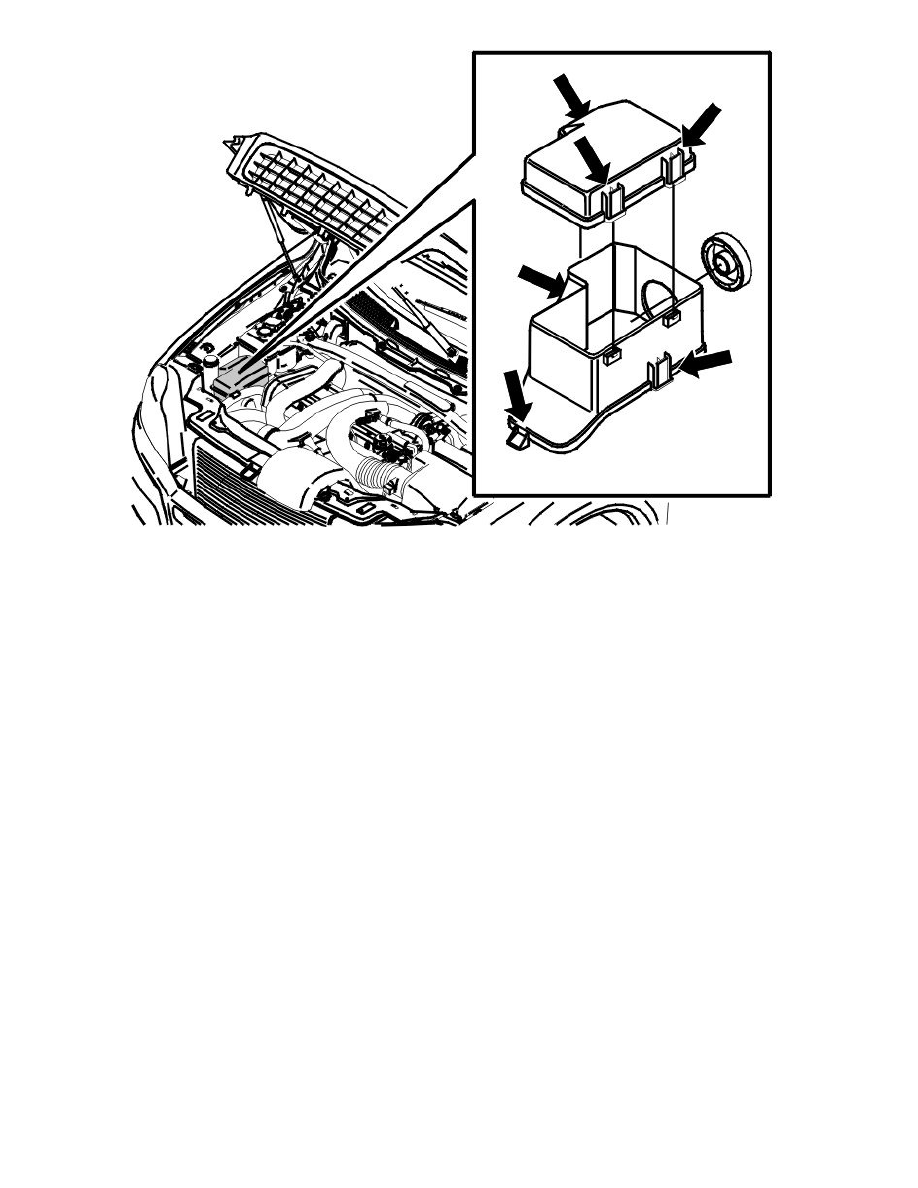 Release the 3 clips.
Remove:
-
intermediate section
-
the engine cooling fan (FC) if applicable
-
the 2 screws for the connector holder at the front edge. Disconnect the retaining clips for the connector holder using a screwdriver. Pull up the
contact holder and the rubber grommet
-
the screw at the rear edge of the bottom piece
-
the tie straps for the cables
-
the bottom section by pulling it backwards until the hook releases.
Removing the connector
Central Electrical Unit Engine Compartment|Page 1707 >
< Central Electrical Unit Engine Compartment|Page 1705