Central Electrical Unit Engine Compartment|Page 1715 >
< Central Electrical Unit Engine Compartment|Page 1713
XC90 FWD L6-3.2L VIN 98 B6324S (2007)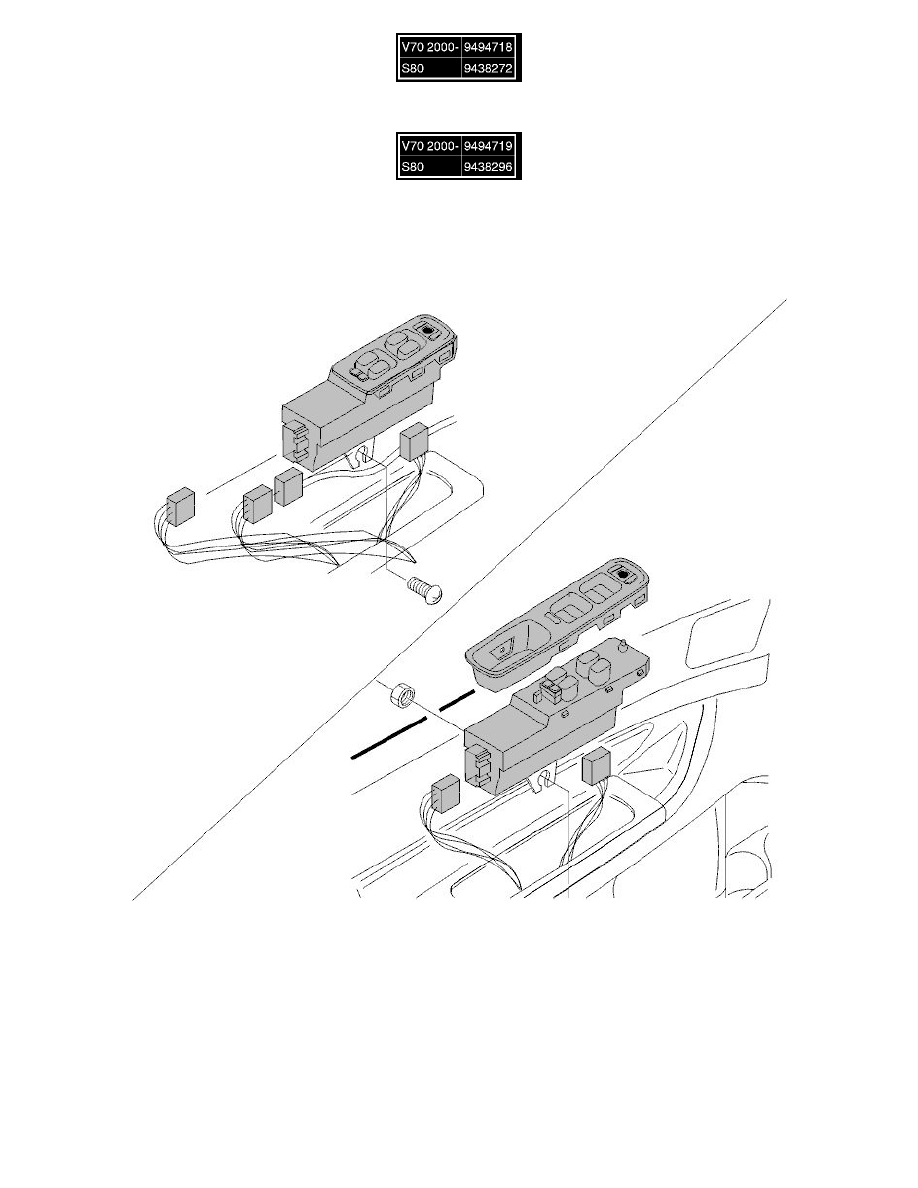 Order software for the passenger door module (PDM) according to the table below.
Finishing
Initialize the window position in the communication input
Removing the upper panel
The illustration shows the driver door module (DDM).
-
Remove the control module, see instruction Removing the control module.
-
Disconnect the catches. Lift the upper panel from the control module.
Installing the upper panel
In reverse order.
Driver Door Module (DDM)
Driver door module (DDM), replacing
Preparations
Central Electrical Unit Engine Compartment|Page 1715 >
< Central Electrical Unit Engine Compartment|Page 1713