Central Electrical Unit Engine Compartment|Page 1733 >
< Central Electrical Unit Engine Compartment|Page 1731
XC90 FWD L6-3.2L VIN 98 B6324S (2007)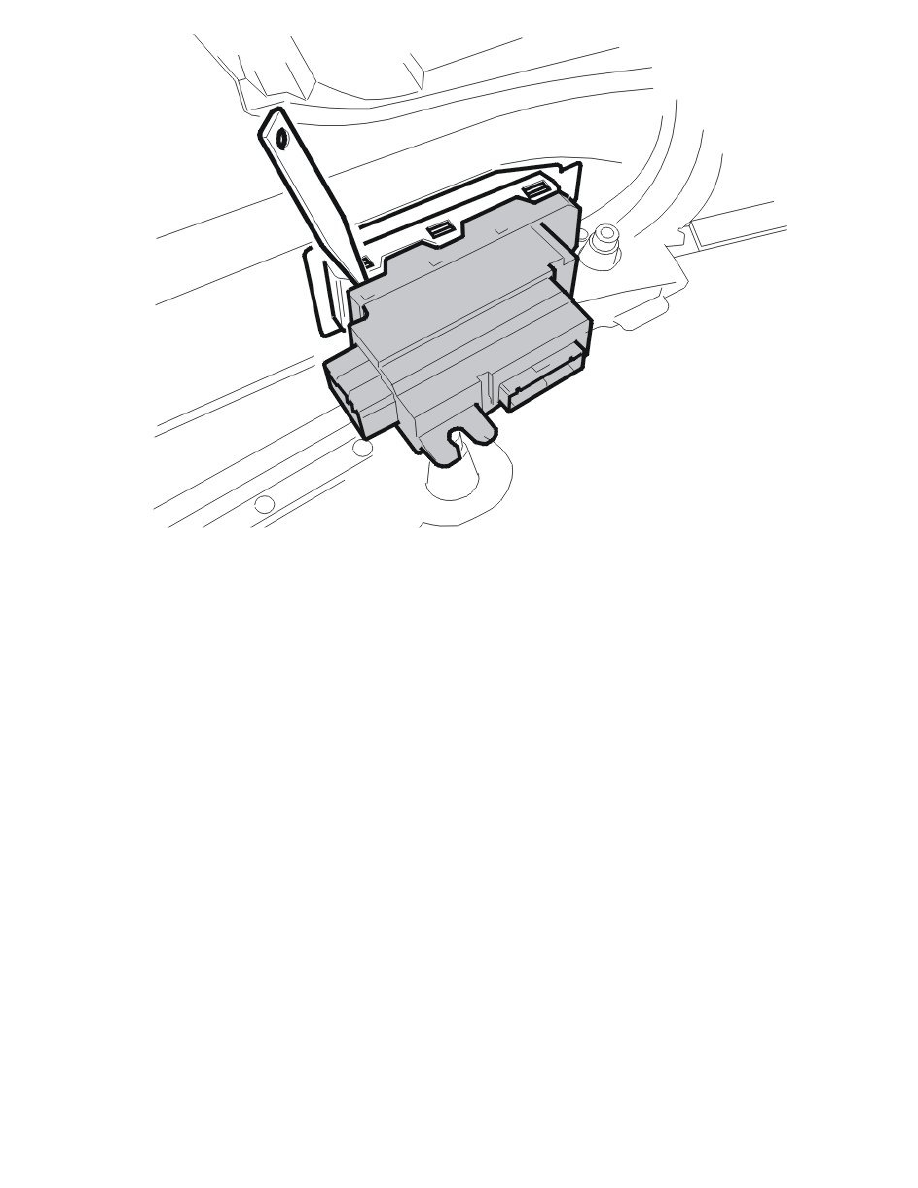 Release the upper catches using a weatherstrip tool. Lift out the control module.
Note! Check that the control module's connectors are intact.
Installing the passenger door module (PDM)
Press the control module into place.
Install:
-
the connectors
-
the nut and screw
-
the door panel, see Panel front side door, replacing See: Body and Frame/Doors, Hood and Trunk/Doors/Front Door/Front Door Panel/Service and
Repair.
Ordering software
Order software for the passenger door module (PDM). See: Testing and Inspection/Programming and Relearning/Software Downloading
Finishing
Initialize the window position in the communication input.
Rear Electronic Module (REM), Replacing
Rear electronic module (REM), replacing
Note! Since the illustrations in this service information are used for different model years and/or models. Some variation may occur. However,
the essential information in the illustrations is always correct.
Preparatory work
Ignition off
Central Electrical Unit Engine Compartment|Page 1733 >
< Central Electrical Unit Engine Compartment|Page 1731