Central Electrical Unit Engine Compartment|Page 1735 >
< Central Electrical Unit Engine Compartment|Page 1733
XC90 FWD L6-3.2L VIN 98 B6324S (2007)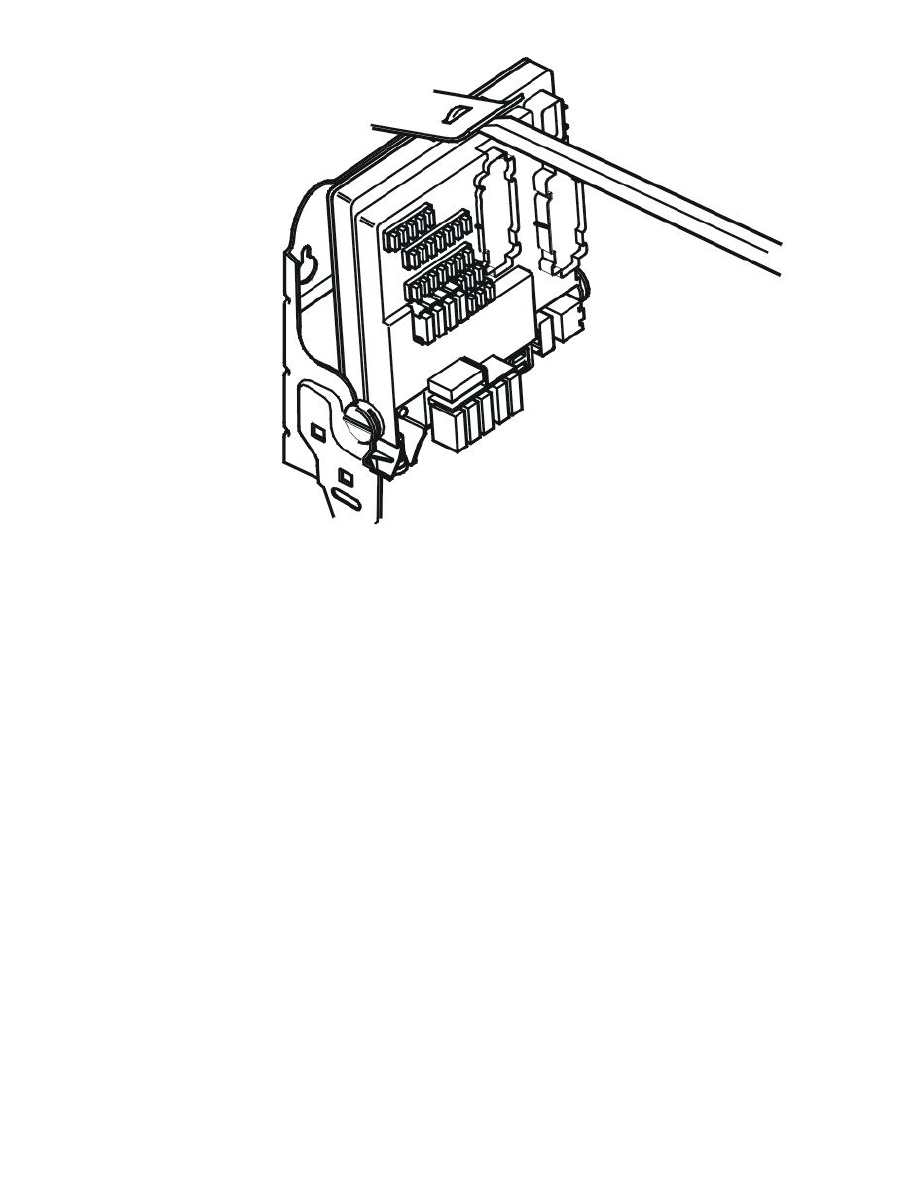 Remove:
-
the control module by lifting the catches at the upper edge and angle out
-
the connectors.
Note! Always check that the terminals or pins/sockets of the control module and control module box connectors are not bent or damaged. This
may be the cause of the problem.
Hint: For the location of relays, see: See: Power and Ground Distribution/Locations
-
The wiring diagram for the relevant model year
-
Decals at both the integrated relay box and fusebox in the car
-
The Pocket Data book
-
The Owner's manual.
Installation
Installing the rear electronic module (REM)
Caution! The pins are fragile. Check that the connector enters straight down into the control module.
Install:
-
the connectors
-
the control module in the bracket groove. Press the control module into place.
Installing the left cargo compartment side panel
Install the left-hand side panel in the cargo compartment. See: Side panel cargo compartment, replacement See: Body and Frame/Interior Moulding /
Trim/Trim Panel/Service and Repair/Side Panel Cargo Compartment, Replacement.
Finishing
Ordering software
Caution! New software can only be ordered when the new control module is installed in the vehicle. The new control module identity is read off
by VIDA with ordering, which is required for ordering the correct software.
Central Electrical Unit Engine Compartment|Page 1735 >
< Central Electrical Unit Engine Compartment|Page 1733