< PREV PAGE
NEXT PAGE >
XC90 FWD L6-3.2L VIN 98 B6324S (2007)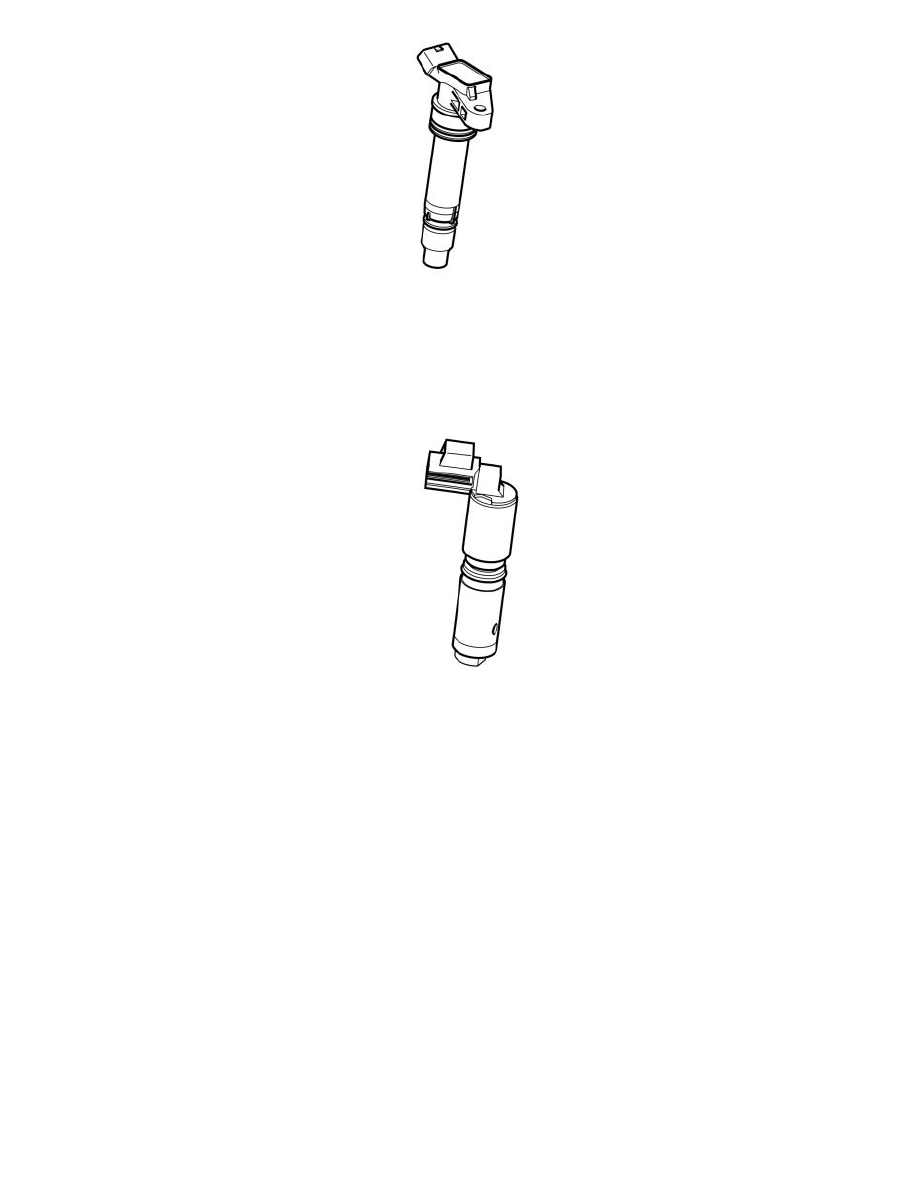 The ignition coils supply the spark plugs with high voltage to produce sparks. The engine control module (ECM) controls the ignition coils so that sparks
are generated at the correct time. The signal reconnects to the engine control module (ECM) so that diagnostics can be carried out.
Each ignition coil has an integrated power stage.
The ignition coils are in the sparkplug wells above each spark plug.
The control module checks the ignition coils' function using one separate diagnostic lead.
Camshaft reset valve (CVVT)
The camshaft reset valve controls the oil flow to the CVVT unit (camshaft pulley).
The valve consists of an electro-magnetic valve with a spring-loaded piston. There are slits in the piston which channel the engine lubricating oil to the
CVVT unit by moving the piston in the reset valve. The continuous variable valve timing (CVVT) unit turns the camshaft (the camshaft timing changes).
The direction in which the camshaft turns depends on the chamber in the CVVT unit which is supplied with oil (pressure). See also: Function, B6324S 
See: Powertrain Management/Computers and Control Systems/Description and Operation/Engine Control Module (ECM)/Function 
An oil filter is mounted at the intake channel for the valves to prevent oil contaminants from affecting the function of the reset valves.
The system relay supplies the reset valve with voltage via a fuse. The valve is grounded (control stage) internally in the engine control module (ECM).
When the valve is grounded using a pulse width modulation (PWM) signal, the oil flow in the valve can be regulated to the different chambers in the
continuous variable valve timing (CVVT) unit at variable rates. This allows the angle position to be changed precisely and steplessly.
The engine control module (ECM) can diagnose the camshaft reset valve.
The valve is located on the cylinder head above the camshaft. There is a valve for intake camshaft.
There is no valve for the exhaust camshaft.
Evaporative emission system (EVAP) valve
< PREV PAGE
NEXT PAGE >