Diagram Information and Instructions|Page 2183 >
< Diagram Information and Instructions|Page 2181
XC90 FWD L6-3.2L VIN 98 B6324S (2007)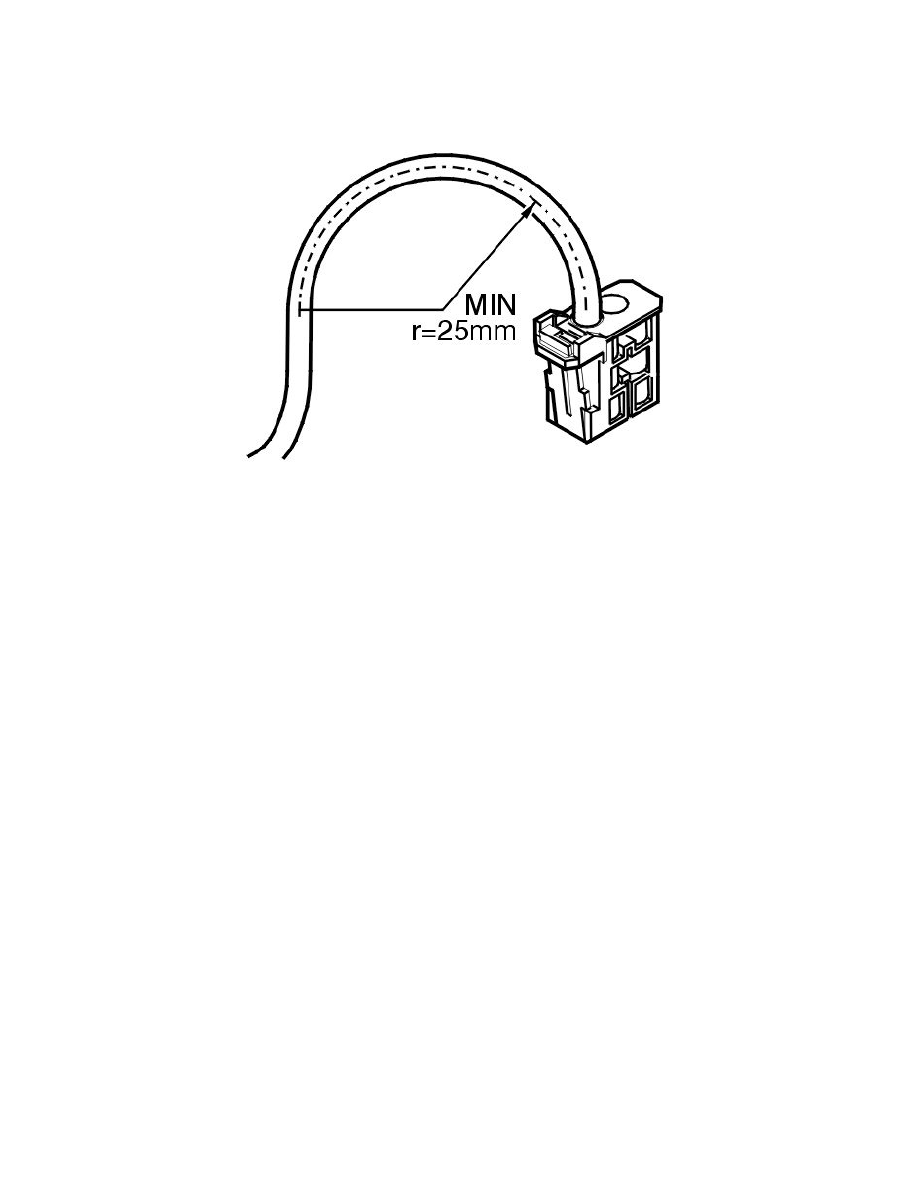 A fiber requires a larger bend radius than a copper cable. The bend radius must not be less than 25 mm. If the fiber bends too much, not enough light
will be let through.
Note! Fiber optics must not be spliced. Damaged fiber optics can be repaired if there is sufficient length remaining to install a new ferrule (4). If
the remaining fiber is not long enough, a new fiber optic must be routed parallel to the damaged fiber.
Note! Fiber optics are sensitive to bending and pinching. Be careful when routing and securing.
Disassembling the connector (2)
Diagram Information and Instructions|Page 2183 >
< Diagram Information and Instructions|Page 2181