Back-Up (Reversing) Warning Sensor (Parking Assistance Module (PAM)), Replacing|Page 2696 >
< Back-Up (Reversing) Warning Sensor (Parking Assistance Module (PAM)), Replacing|Page 2694
XC90 FWD L6-3.2L VIN 98 B6324S (2007)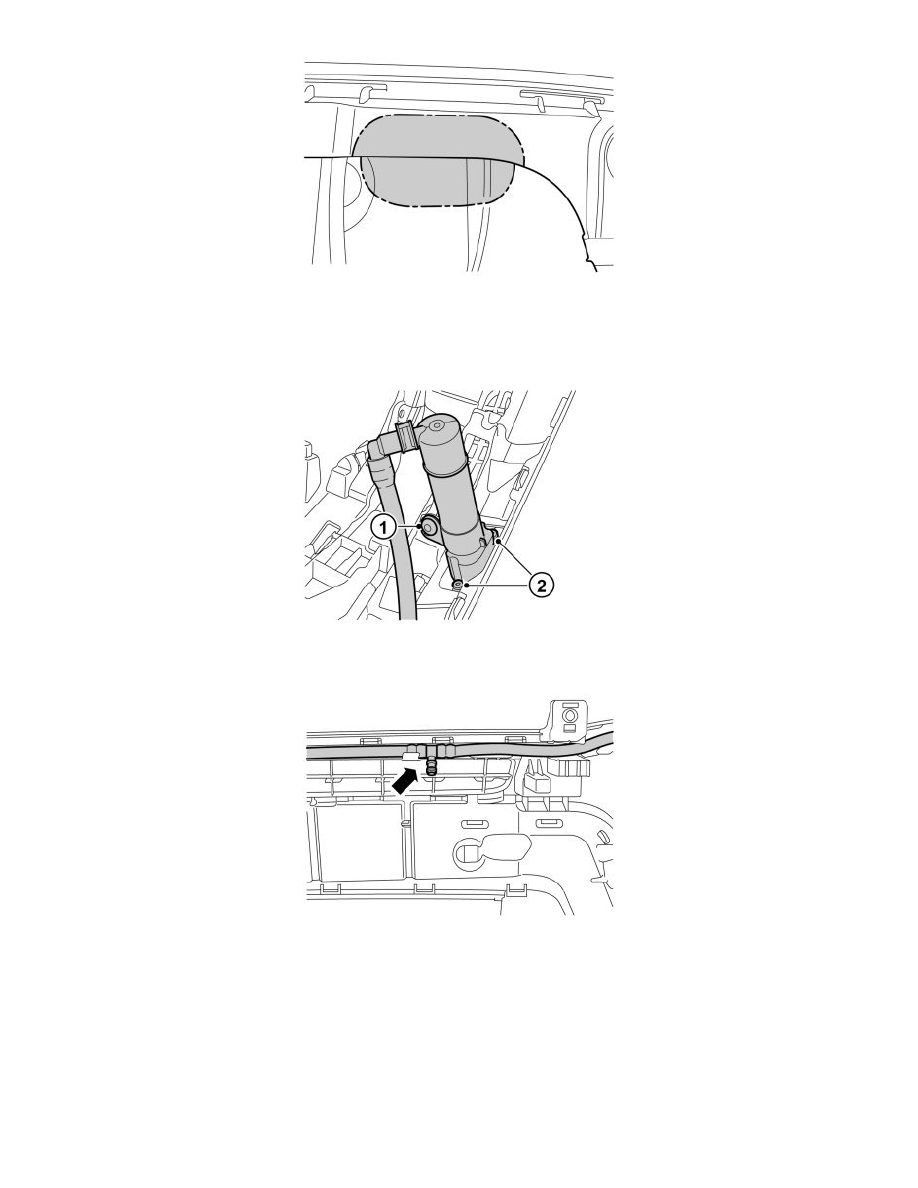 -
Localize the markings where the plastic foam was removed.
-
Saw out acc. to the markings with a keyhole saw. At the top edge the slot shall be sawed through the outer casing, plastic foam and inner casing at
the same time.
-
Repeat the step on the car's other side.
-
Remove the headlight washer on both sides by removing the clip (1) and screws (2).
-
Mark out where the quick-coupling is located in relation to the bumper casing.
-
Remove the headlight washers with hoses.
Back-Up (Reversing) Warning Sensor (Parking Assistance Module (PAM)), Replacing|Page 2696 >
< Back-Up (Reversing) Warning Sensor (Parking Assistance Module (PAM)), Replacing|Page 2694