Back-Up (Reversing) Warning Sensor (Parking Assistance Module (PAM)), Replacing|Page 2712 >
< Back-Up (Reversing) Warning Sensor (Parking Assistance Module (PAM)), Replacing|Page 2710
XC90 FWD L6-3.2L VIN 98 B6324S (2007)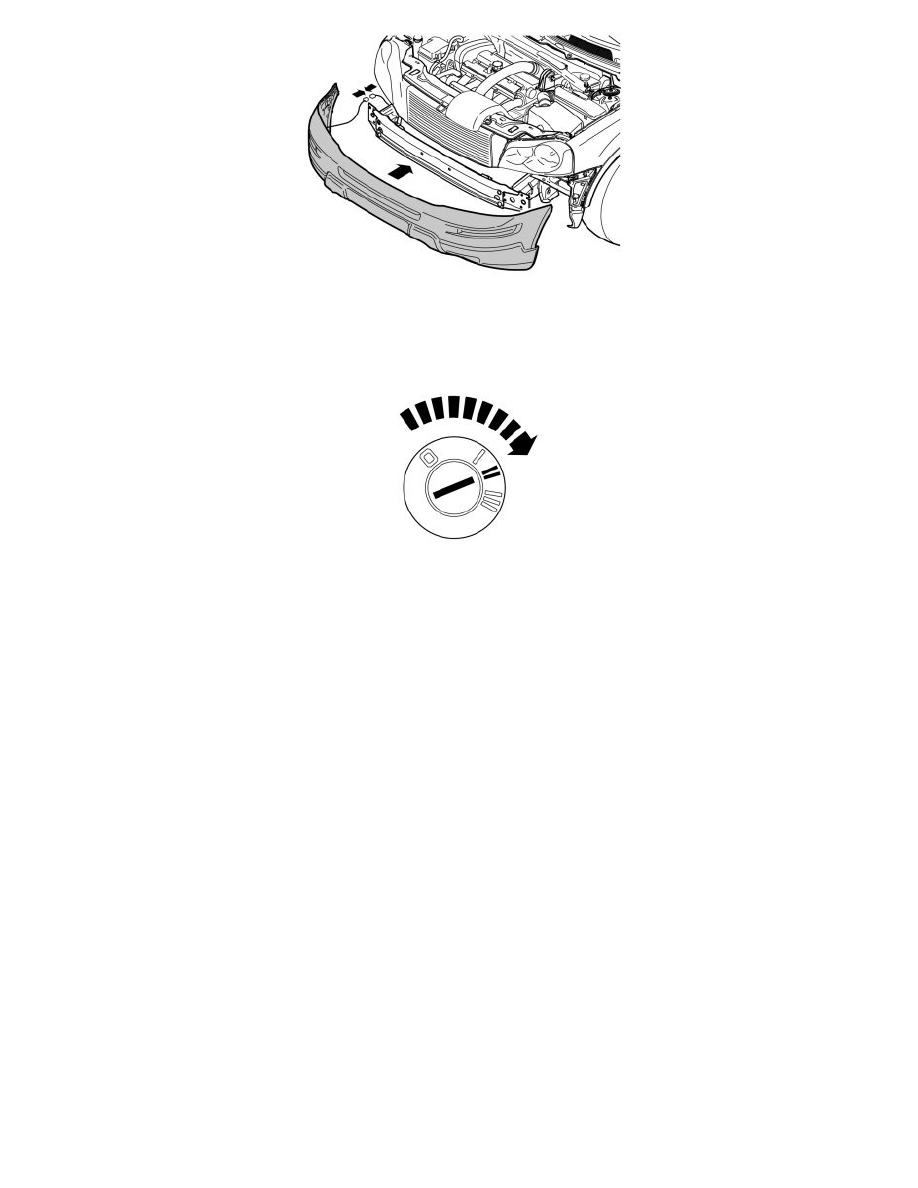 -
Hold the bumper up against the car and connect the connector for the sensors to the connector clamped to the car.
-
Reinstall the bumpers by repeating the instructions in steps 5-10 in reverse order.
-
Fold back the carpet
Install:
-
the sound proofing.
-
the sill trim panels.
-
side panel on the centre console.
-
panel over the joint between the door sills.
-
the seatbelt.
Note! Check that the seat belt is secure by jerking it hard in an upwards direction.
-
the seat, torque screws with 50 Nm (36.8 lbf.ft).
-
the seat panels.
-
the side panels.
-
the floor hatches.
-
Turn the ignition key to position II.
-
Download the software for the accessory's function according to the service information in VIDA.
Back-Up (Reversing) Warning Sensor (Parking Assistance Module (PAM)), Replacing|Page 2712 >
< Back-Up (Reversing) Warning Sensor (Parking Assistance Module (PAM)), Replacing|Page 2710