< PREV PAGE
NEXT PAGE >
XC90 FWD L6-3.2L VIN 98 B6324S (2007)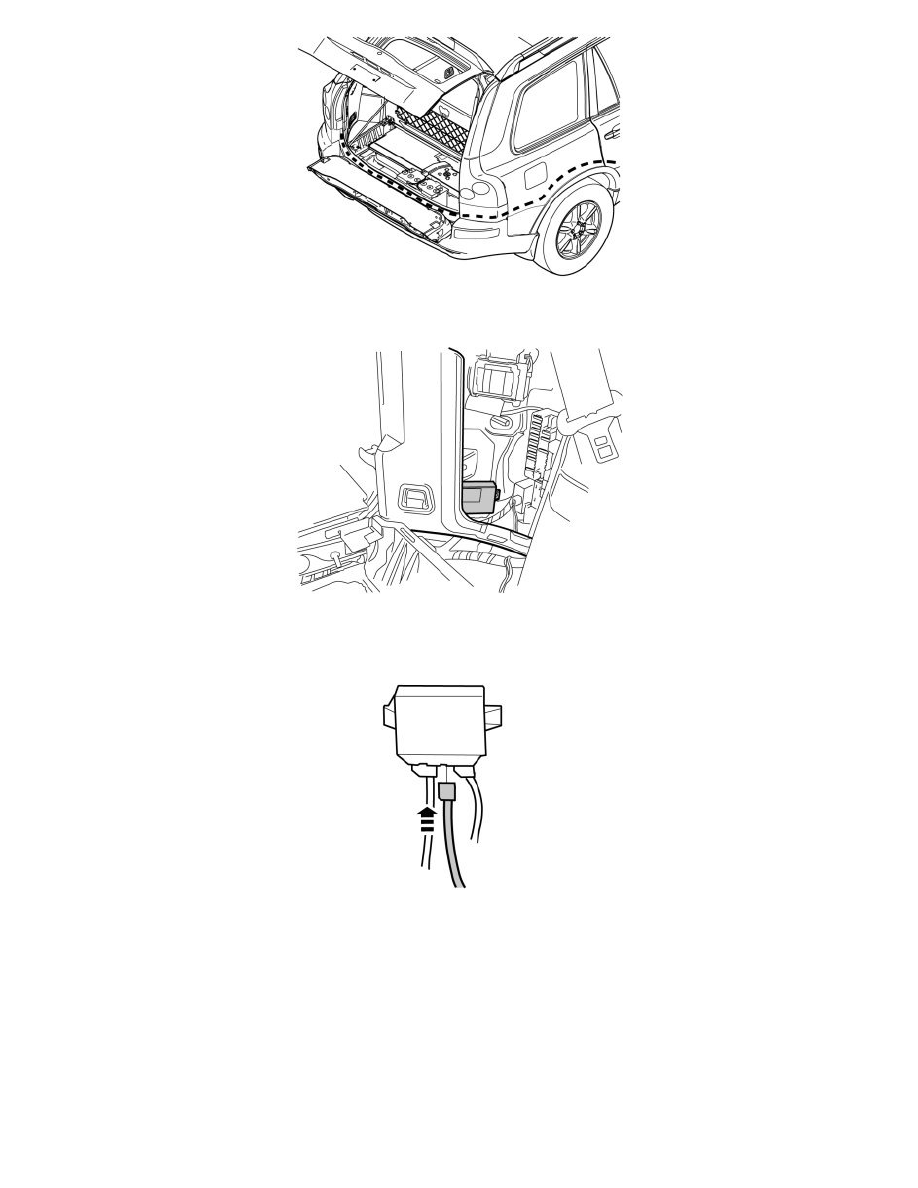 -
Continue to route the cable along the existing cable harness below the tailgate.
-
Secure the cable with tie straps from the kit.
-
Loosen the control module that is attached with Velcro tape.
-
Connect the routed cable's connector to the middle connection.
-
Reinstall the control module.
-
Return to the work with the bumper casing.
< PREV PAGE
NEXT PAGE >