< PREV PAGE
NEXT PAGE >
XC90 FWD L6-3.2L VIN 98 B6324S (2007)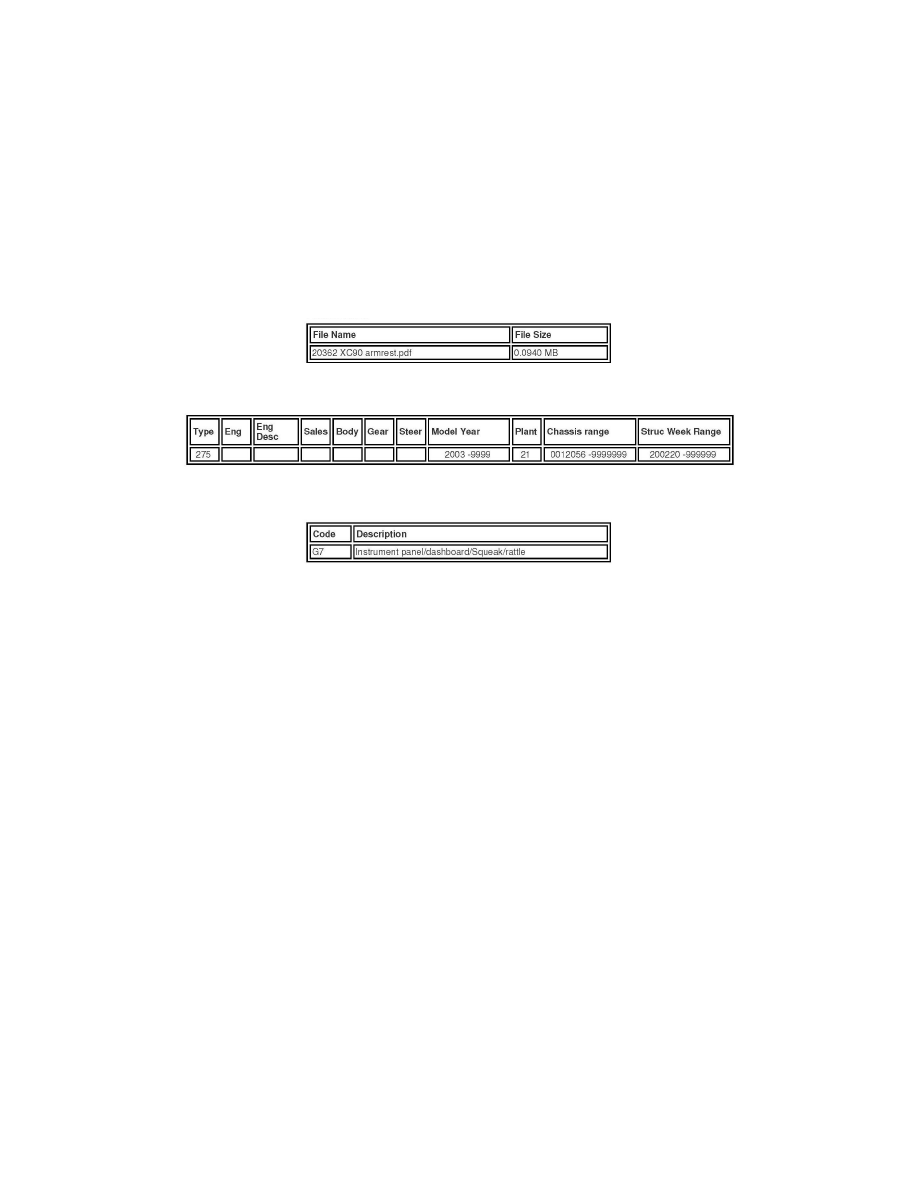 Console: All Technical Service Bulletins
Interior - Arm Rest Latch/Hinge Squeaking Noises
TIE Technical Journal
Title Squeaking noise armrest latch and hinge XC90 
Ref No US20362.1.0 en-us
Issuer -
Partner 3 US 7510 Volvo Cars North America
Func Group 8821
Func Desc arm rest, courtesy handle, hand rail; st
Attachment
Vehicle Type
CSC
DTC
Text
CSC = Customer Symptom Code
DTC = Diagnostic Trouble Code
Note! 
If using a printed copy of this Retailer Technical Journal first check for the latest online version.
DESCRIPTION:
We have received complaints regarding squeaking noise center armrest when opening and closing. The squeaking noise can come from two areas of the
armrest.
1. Latch
2. The hinge
SERVICE:
Add Perfluorated oil PN 9511048 as shown in attachment (20362 XC90 armrest.pdf).
VOLVO STANDARD TIMES GUIDE (VSTG) INFO:
VSTG OPERATION NUMBER:99400-2 General check/adjust acc to Technical Journal 0.1 hours
-
Claims may be submitted under the new car warranty when there is a documented customer complaint using claim type: 01
-
Labor times are valid at the time of release and are subject to change.
< PREV PAGE
NEXT PAGE >