Parking Assist - False Rear Warnings In Wet Conditions|Page 2660 >
< Parking Assist System - Sensor Painting Instructions|Page 2654
XC90 FWD L6-3.2L VIN 98 B6324S (2007)
Customer Interest:
TJ13766
Oct
10
Parking Assist - False Rear Warnings In Wet Conditions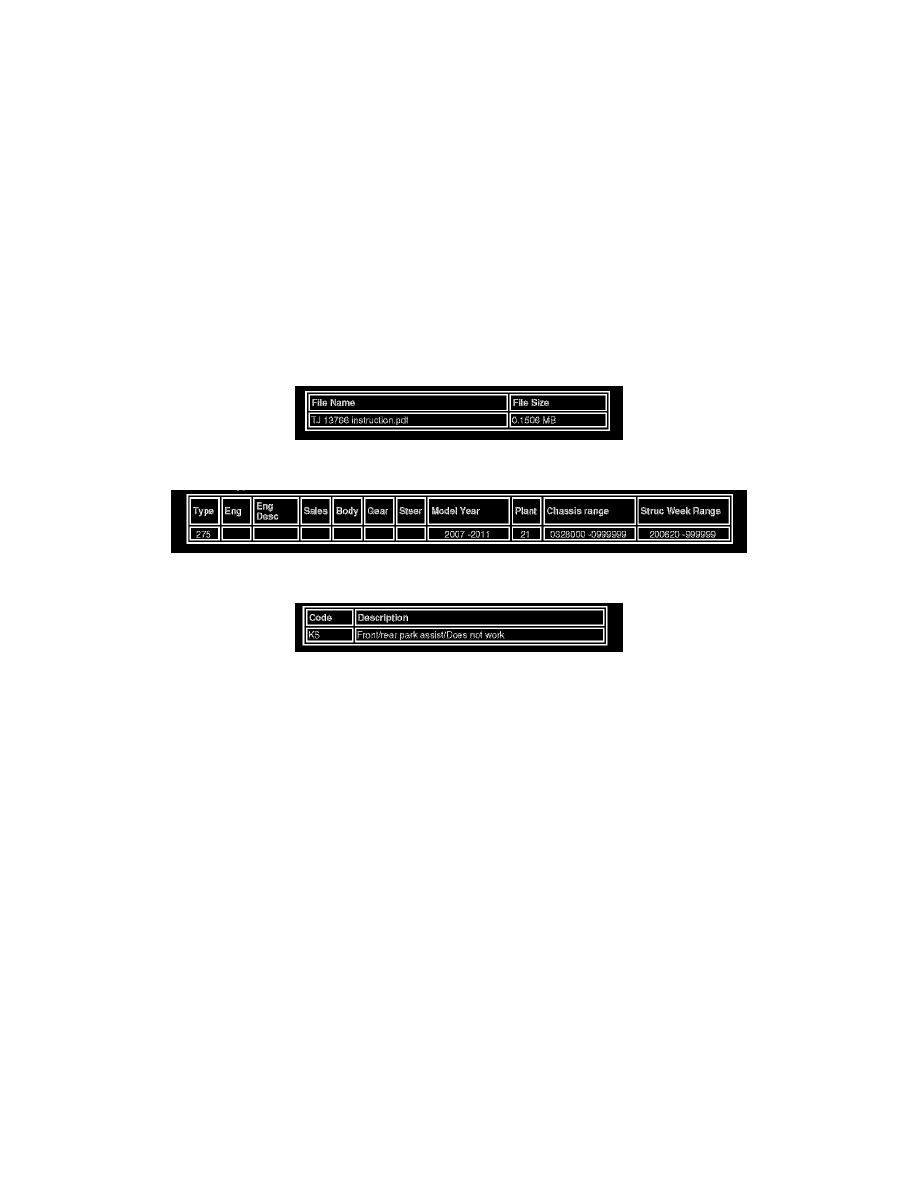 Parking Assist Distance Sensor: Customer Interest
Parking Assist - False Rear Warnings In Wet Conditions
Title Rear parking assistance false warning in wet conditions
Ref No US13766.4.0 en-GB
Issuer -
Partner 3 US 7510 Volvo Cars North America
Func Group 3871
Func Desc parking assistance
Status Released 
Status Date 2010-11-01
Issue Date 2010-10-27
Reference
Attachment
Vehicle Type
CSC
DTC
Text
CSC = Customer symptom code
DESCRIPTION
A new generation of rear parking assistance sensors has been introduced for XC90 model year 2007. Testing has shown that there can be false
warning/detection in wet conditions. This new sensor is painted together with a silicon ring, water can penetrate between the silicon ring and the sensor
which cause a constant warning due to hydraulic damping of the sensor.
PRODUCT MODIFICATION
Yes, since 2006w35 there are no painted sensors in production.
TECHNICAL REPORT:
Yes please, if there are any false warnings after the service solution has been implemented, please contact your local help desk.
SERVICE
For vehicles produced before structure week 2006w35 change all 4 sensors to a non painted version P/N 30786968, use caution when assembling the
new sensors so that the ring is not damaged and apply silicon around the sensor according to the attachment "TJ 13977 instruction.pdf"
Customer Interest:
TJ13766
Oct
10
Parking Assist - False Rear Warnings In Wet Conditions
Parking Assist - False Rear Warnings In Wet Conditions|Page 2660 >
< Parking Assist System - Sensor Painting Instructions|Page 2654