< PREV PAGE
NEXT PAGE >
XC90 FWD L6-3.2L VIN 98 B6324S (2007)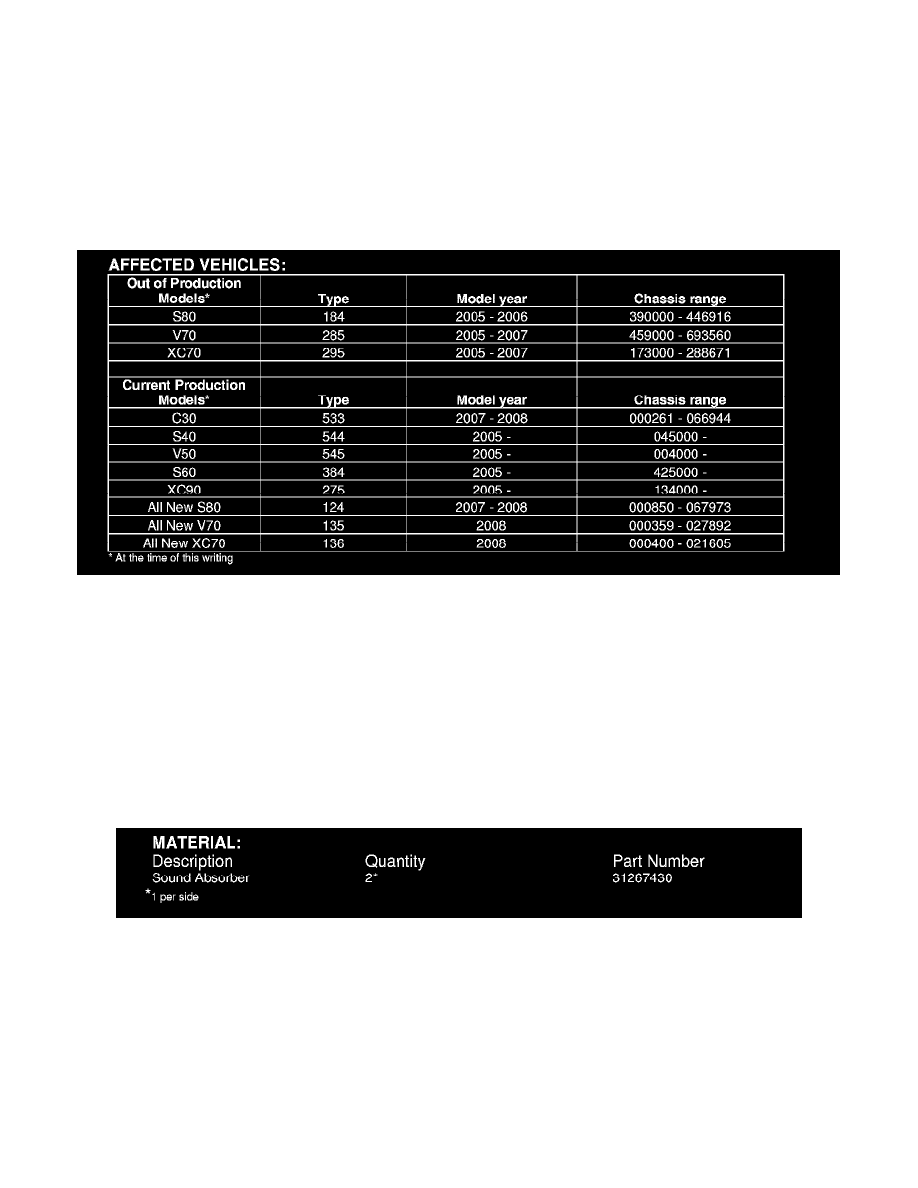 Seat Belt: All Technical Service Bulletins
Restraints - Front Seat Belt Rattling Noise
Retailer Technical Journal 16094
Noise from front seat belt - B-Pillar
Date 6/20/2008
Reference: VIDA
Note!
If using a printed copy of this Retailer Technical Journal, first check for the latest online version.
AFFECTED VEHICLES:
DESCRIPTION:
There may be a slight rattling noise from the front seat belts heard in the B-pillar area. This noise is caused by the metallic ball in the vehicle sensor
(within the seatbelt). The vehicle sensor is used to detect the movements of the car. Example: (steep inclination and hard braking). The purpose is to
activate the mechanical seat belt retractor locking unit.
If you have a documented and confirmed complaint of this noise, DO NOT replace the seat belt; proceed with the method on the following.
In order to avoid a repeat repair, be sure there is no other cause for this complaint.
SERVICE:
In documented and confirmed cases of seat belt rattle in the B-post area, install the sound absorber to the seat belt assembly according to the following.
1.
Preparation
< PREV PAGE
NEXT PAGE >