< PREV PAGE
NEXT PAGE >
XC90 FWD L6-3.2L VIN 98 B6324S (2007)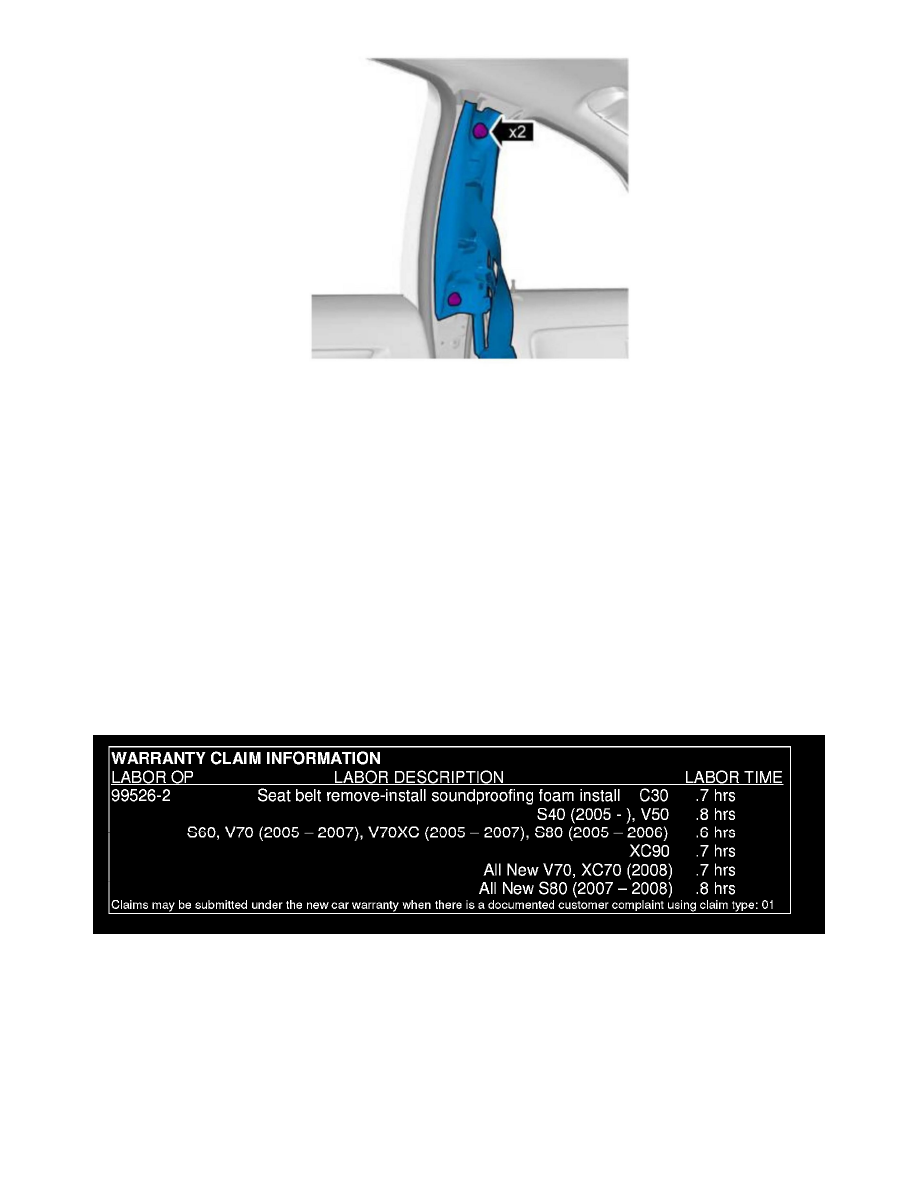 Reposition the seat belt in the B-pillar as shown and torque to 29.5 lbs ft (40 Nm).
Install the B-pillar panel according to VIDA:
Removal, replacement, and installation
-
8 Body and interior
-
85 Interior
-
Upholstery for wall/door, side, rear shelf, luggage rack
-
Interior trim
-
B-pillar trim panel
Verify operation of seatbelt by fully extending the belt and allowing it to retract.
Be sure the belt does not bind in any way when it is extended or retracted during this operation!
WARRANTY CLAIM INFORMATION
< PREV PAGE
NEXT PAGE >