Seat Belt Tension Sensor|Service and Repair|Page 3989 >
< Collision Sensor Front, Replacing|Page 3985
XC90 FWD L6-3.2L VIN 98 B6324S (2007)
Seat Belt Tension Sensor
Component Information
Service and Repair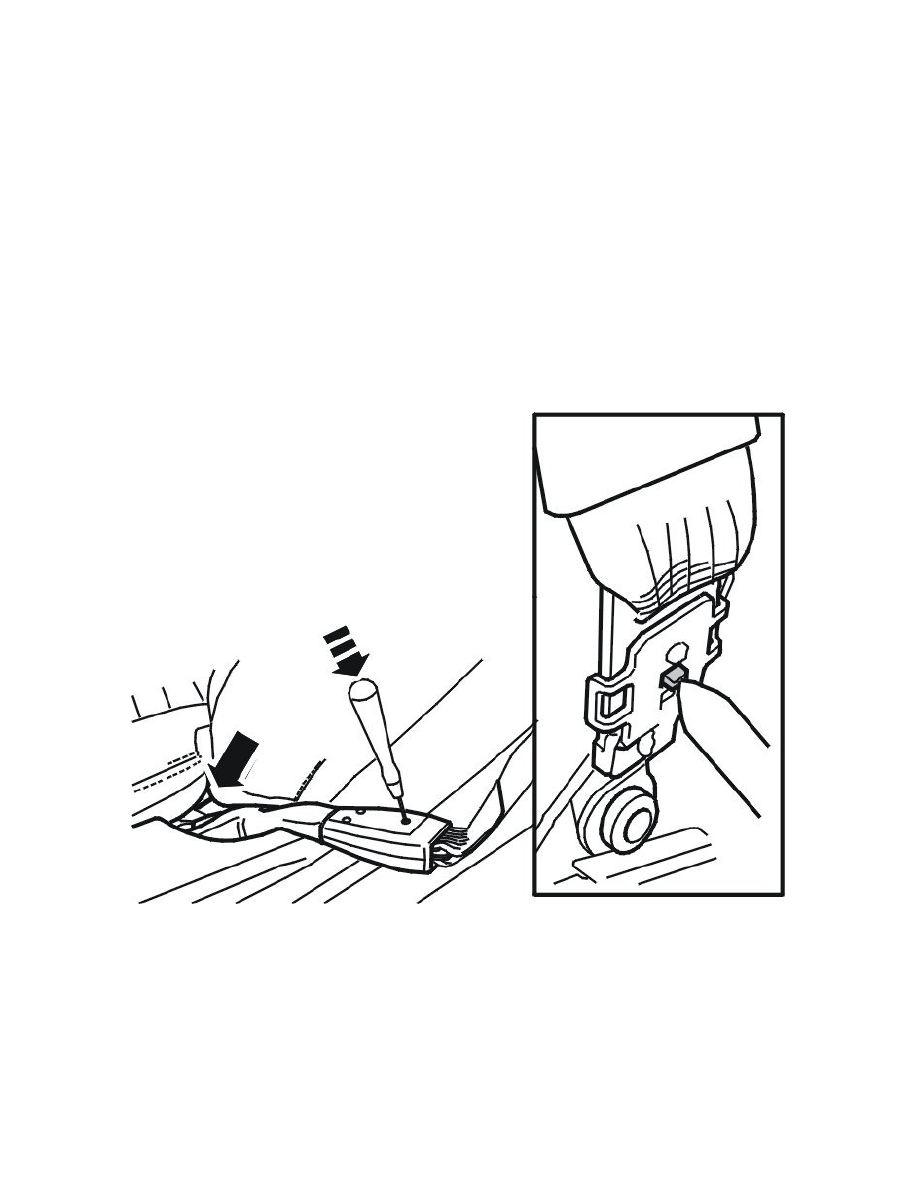 Seat Belt Tension Sensor: Service and Repair
Force limiter mechanical/belt tension sensor, replacing
Note! The illustrations in this service information are used for different model years and/or models. Some variation may occur. However, the
essential information in the illustrations is always correct.
Preparatory work
Important information
The driver's seat always has a mechanical force limiter.
The passenger seat always has a force limiter with a belt tension sensor.
Adjusting the seat position
Move the seat as far forward as possible.
Removal
Removing the force limiter/belt tension sensor
Remove the front seat side panel. See: Side panel front seat, replacing See: Body and Frame/Seats/Service and Repair/Removal and Replacement/Front
Seat, Driver's Seat, Front Seat/Side Panel Front Seat, Replacing.
Insert a screwdriver on the inside of the end mounting. Remove the seat belt by pressing the catch inwards and pulling upwards.
Seat Belt Tension Sensor
Component Information
Service and Repair
Seat Belt Tension Sensor|Service and Repair|Page 3989 >
< Collision Sensor Front, Replacing|Page 3985