Sensors and Switches - Transmission and Drivetrain >
< Tire Pressure Sensor|Service and Repair
XC90 FWD L6-3.2L VIN 98 B6324S (2007)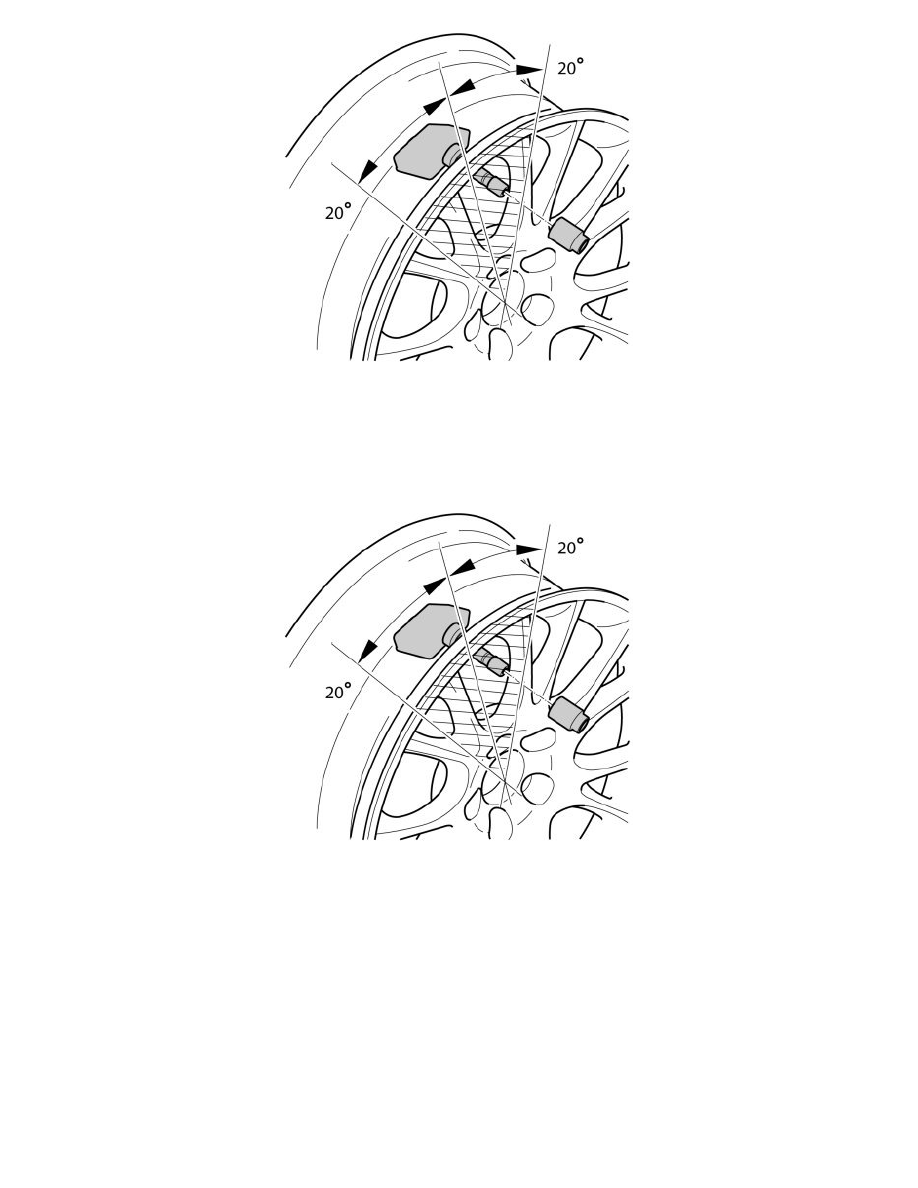 Note! Always use new gaskets when replacing tires.
Install:
-
the sensor
-
the nut. Tighten. See: Tightening torque See: Specifications/Mechanical Specifications/Suspension/System Specifications.
Finishing
Caution! Do not use tools within the marked area.
Caution! Always start outside the marked area and continue in the direction from the valve.
Fit the tire and balance the wheel.
Install the wheel. See: Installing wheels See: Maintenance/Wheels and Tires/Wheels/Service and Repair.
After replacing sensors, the control module does not need programming. The control module contacts the sensor itself after a few minutes driving. LF
initiator can be used.
Sensors and Switches - Transmission and Drivetrain >
< Tire Pressure Sensor|Service and Repair