< PREV PAGE
NEXT PAGE >
GV L4-1116cc 1.1L SOHC VIN 2 2-bbl (1986)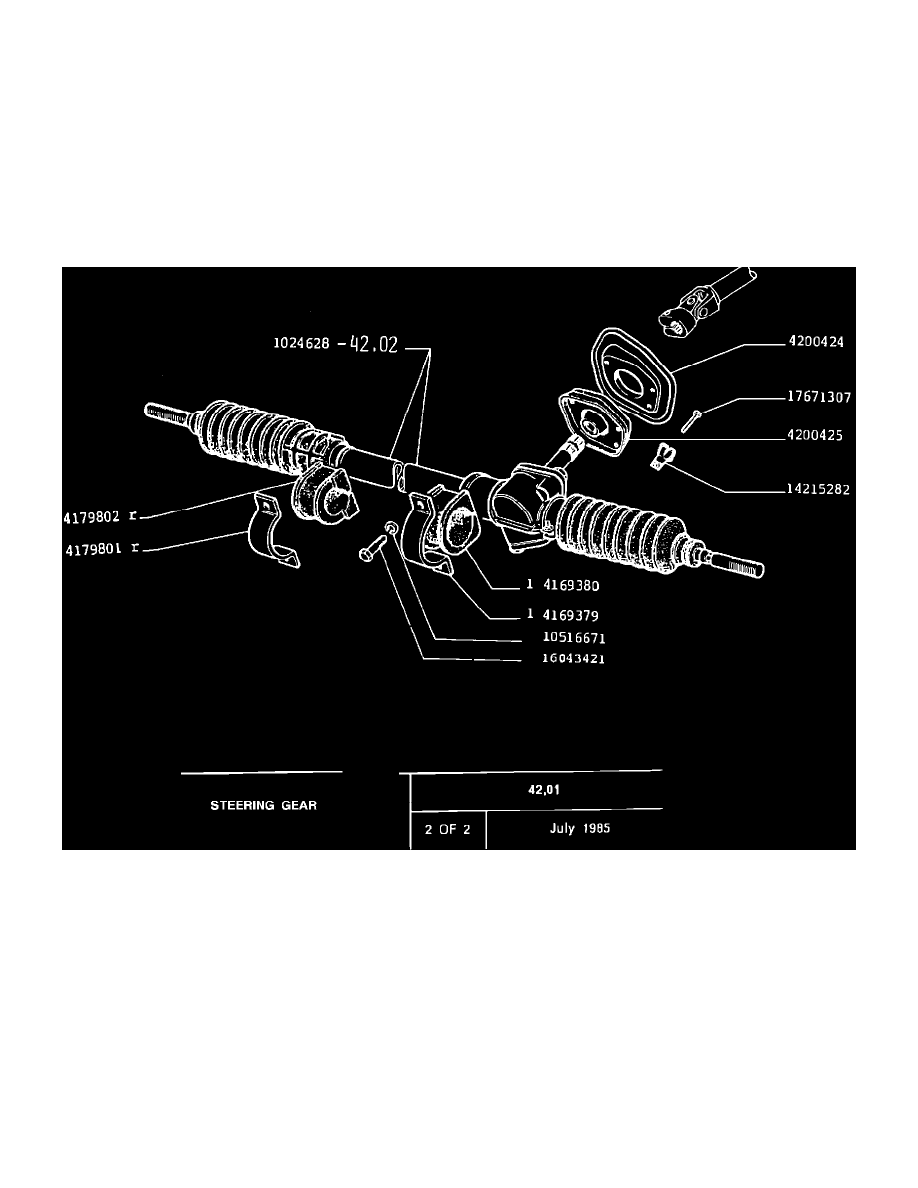 Carpet: Technical Service Bulletins
Interior - Carpeting
NUMBER:
5-01
DATE:
9/12/85
SUBJECT:
STEERING SHAFT COVER/FLOOR CARPETING
VEHICLES:
1986 Yugo-GV
SERIAL NO:
300002 to 300694
DISTRIBUTION:
All Dealer Service Departments
SERVICE
Some vehicles have been shipped with the carpeting on
INFORMATION:
top of the steering shaft cover at the firewall. The proper position of the carpet is underneath the cover, secured with three
(3) phillips head screws.
It is important that the carpet be positioned underneath the cover, and the cover screws be tightened sufficiently to
permanently retain the carpet.
The above mechanical procedure should be done during the PDI check for vehicles in-house, and at the 1000 mile service
or the next service opportunity for all other vehicles.
The attached schematic drawing illustrates the steering mechanism and parts involved.
PARTS
Parts manual, page 42.01 (2 of 2) dated July 1985
INFORMATION:
PART NAME                         PART NUMBER
Shaft Cover
4200424
Screws (Phillips)
17671307
< PREV PAGE
NEXT PAGE >