< PREV PAGE
NEXT PAGE >
GV L4-1116cc 1.1L SOHC VIN 2 2-bbl (1986)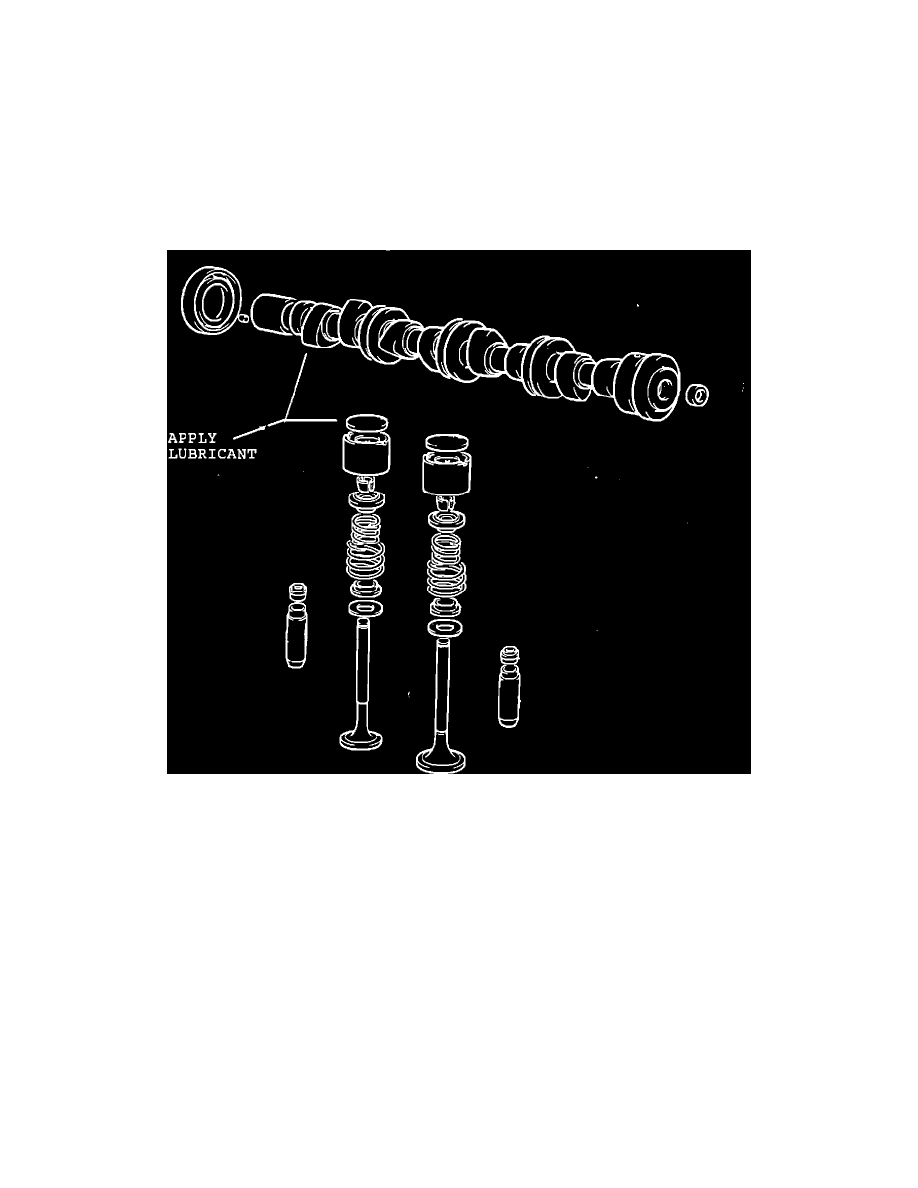 Camshaft: Technical Service Bulletins
Camshaft - Special Replacement Note
DATE:
5/30/86
1-03 (1 of 3)
SUBJECT:
CAMSHAFT/REPLACEMENT
VEHICLES:
1986 Yugo-GV
DISTRIBUTION:
All Dealer Service Departments
GENERAL
INFORMATION:
When replacing camshafts, it is advisable to apply "MOLY KOTE" (or equivalent) lubricant to the cam lobes and shims
as illustrated in the drawing below.
SPECIAL NOTE:
When changing engine oil, the recommended viscosity is an SF rated 20W-40 oil. An SF rated 20W-50 is acceptable. In
severe cold weather conditions, the use of an SF rated 15W-40 oil is acceptable.
PARTS
INFORMATION: Refer to Parts Manual #6001, page 11.07, dated September 1985. These are parts normally required for a camshaft replacement.
PART
NUMBER
Camshaft
4358713
Cam housing gasket
4327158
Cam cover gasket
4300225
Cam timing belt
4420507
Cam Sprocket tab lock
11198370
< PREV PAGE
NEXT PAGE >