< PREV PAGE
NEXT PAGE >
GV L4-1116cc 1.1L SOHC VIN 2 2-bbl (1986)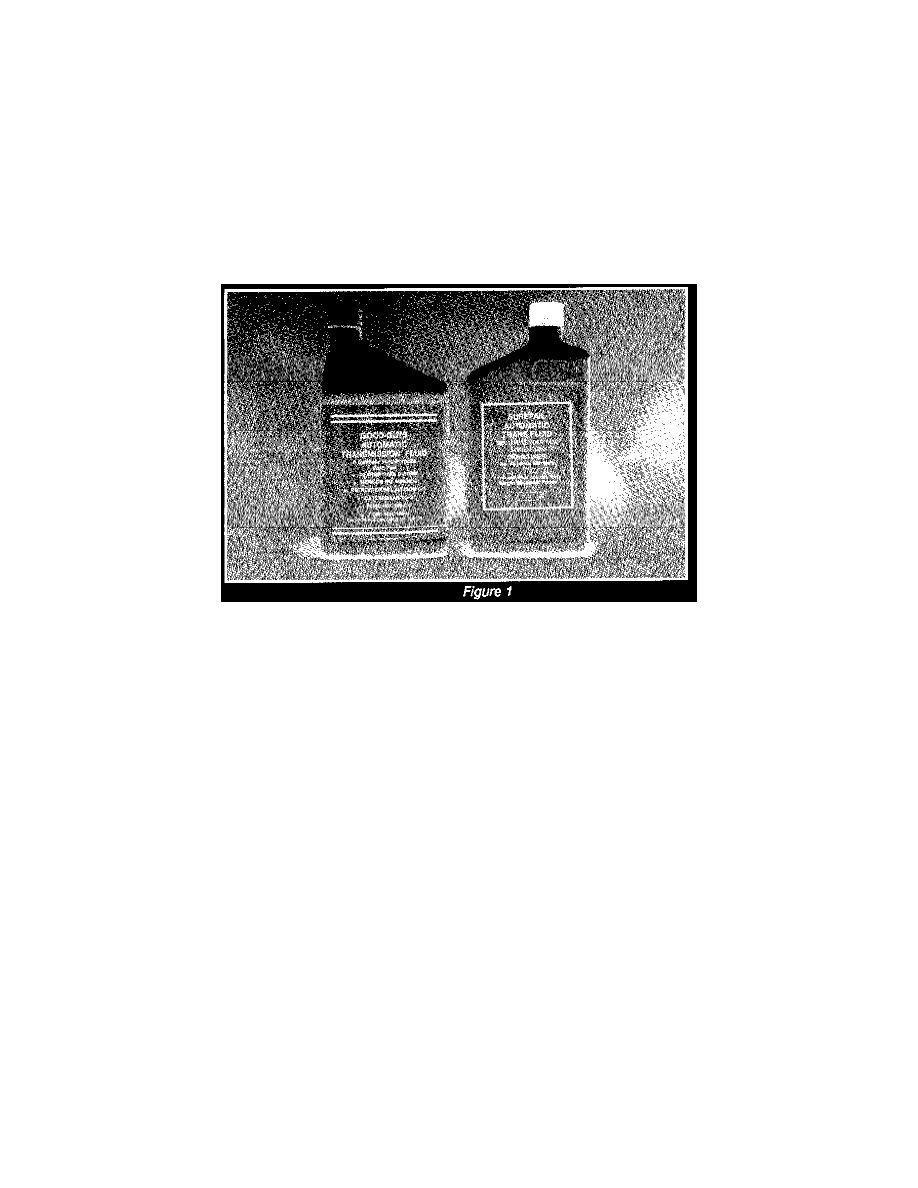 Automatic Transmission/Transaxle: Technical Service Bulletins
A/T - Choosing the Right ATF
TRANSMISSION: ALL
BULLETIN: # 9002006
SUBJECT: Automatic Transmission Fluid
DATE: Feb 1990
AUTOMATIC TRANSMISSION FLUID
CHOOSING YOUR ATF
Different ATF's (Automatic Transmission Fluid) can have different frictional properties which can produce different shift characteristics. You may have
already experienced problems like lock-up shudder, or squawks on shifts and have corrected them by changing the fluid. This alone tells, you that
friction material and fluids are critical in today's cars.
MEETING THE O.E.M. SPECIFICATIONS
The first thing to consider when choosing an ATF is "Does it meet the O.E.M. specification?" ATF's wishing to be labeled as DEXRON II and/or
MERCON must first meet the respective minimum requirements. It's important to note that even though the specification for DEXRON II and MERCON
are currently very similar, THEY ARE NOT IDENTICAL. Also note, even fluids which meet the same specification may not be identical. One fluid may
just meet a specification and, another may far surpass it. You should know what your fluids properties are! You can get that information from your fluid
supplier.
EVALUATING YOUR FLUID
Ask your supplier to prove (certify) that the fluid meets O.E.M. specifications (MERCON OR DEXRON II). He will do that by supplying you with the
license (certification) number issued to him by the O.E.M.
< PREV PAGE
NEXT PAGE >