< PREV PAGE
NEXT PAGE >
GV L4-1116cc 1.1L SOHC VIN 2 2-bbl (1986)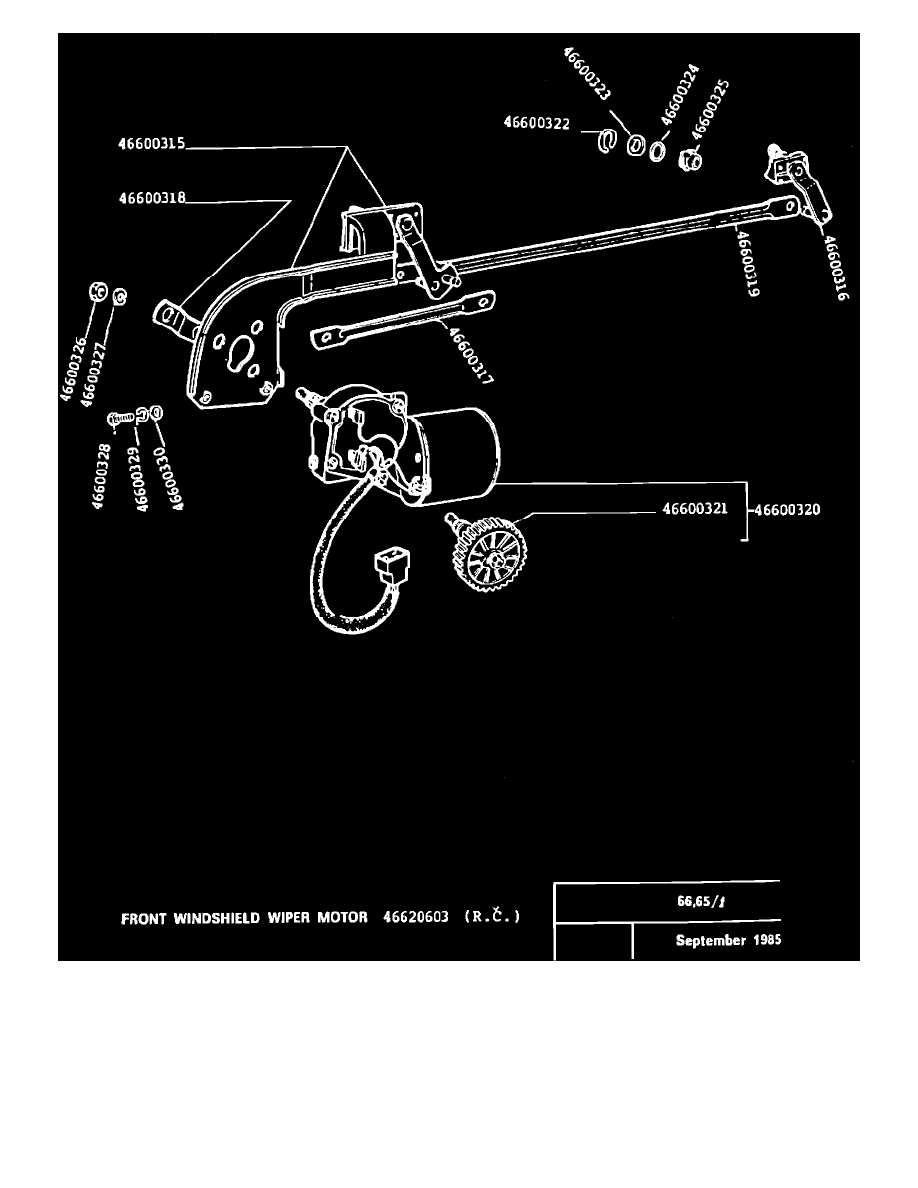 SERVICE
INFORMATION:
The 1986 Yugo GV uses two alternate wiper systems identified by vendor code "PES" or "R.C.".
The complete wiper assemblies are interchangable; however the component parts are not.
The assemblies are easy to identify in the car because the colors of the motors are different. The "PES" motor is bronze; the
"R.C." is black.
PARTS
INFORMATION:
Parts Manual, print no. 6001.
< PREV PAGE
NEXT PAGE >