< PREV PAGE
NEXT PAGE >
GVS L4-1116cc 1.1L SOHC VIN 2 2-bbl (1988)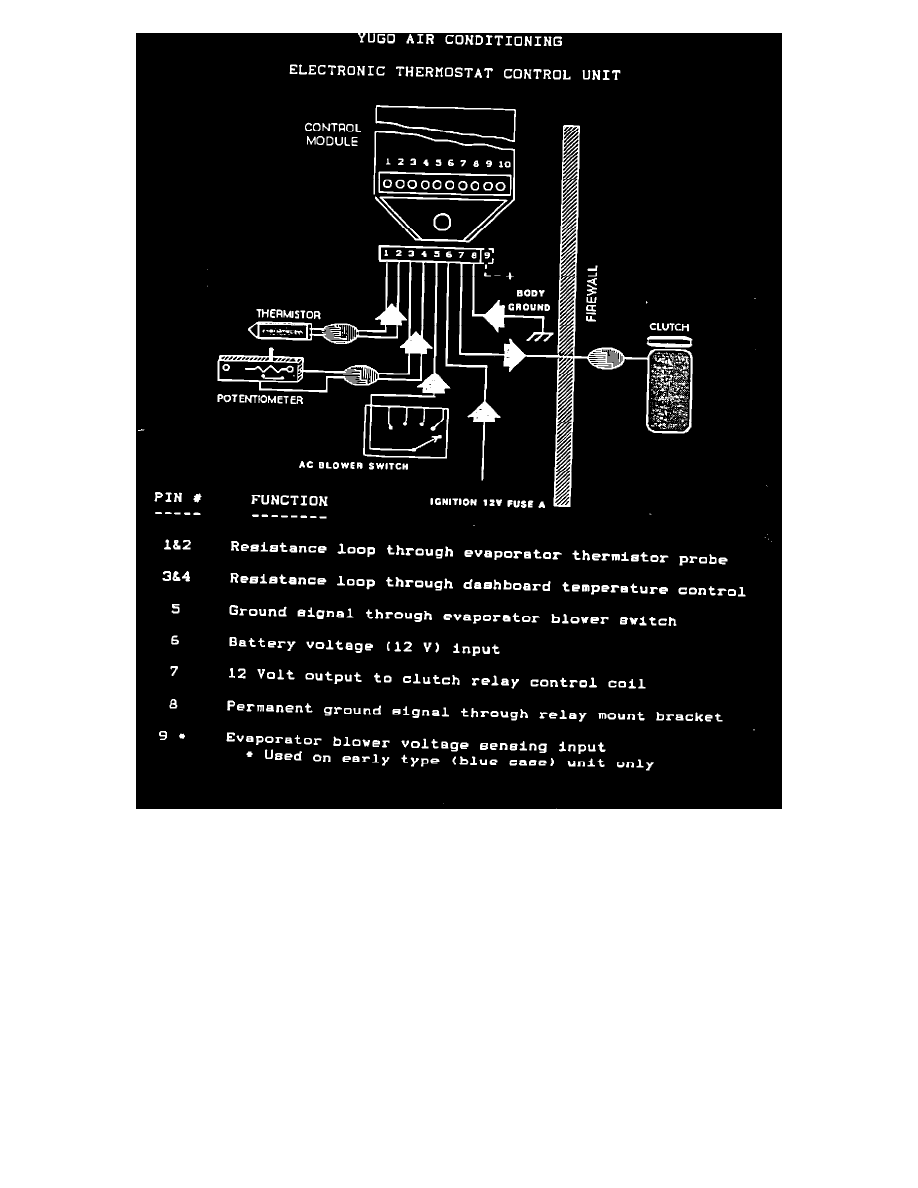 UNIT
The Control Unit is located on top of the evaporator
LOCATION:
case behind the center console in the passenger compartment. It can be accessed by reaching through the driver's side above
the accelerator pedal.
DESCRIPTION:
THERMOSTAT CONTROL -- Part Code 8744 Part #5005 - Early type, blue case, 9-pin Part #5078 - Late type, black case,
8-pin
Control Unit circuitry and troubleshooting procedure are attached for your reference.
SYMPTOM:
If the unit is not working properly, symptoms are: NO COOLING, COMPRESSOR CLUTCH WILL NOT ENGAGE
ELECTRONIC THERMOSTAT CONTROL UNIT -----------------------------------------------------------
ADVANCE
NOTE:
The most common A/C system failures are the result of refrigerant leakage or loss. The hi-lo pressure switch will interrupt the clutch relay
coil ground circuit at pressures below 30 psi to protect the compressor. Check system charge before proceeding with electrical diagnosis;
a fully charged system will show static gauge pressures approximately equal to ambient outside temperature if the compressor has not
been running (on an 80 degree day, the high and low-side pressures should stabilize near 80 psi).
TOOLS:
10mm socket, Volt/ohmmeter, short jumper wire
< PREV PAGE
NEXT PAGE >