< PREV PAGE
NEXT PAGE >
Yugo L4-1300cc 1.3L (1991)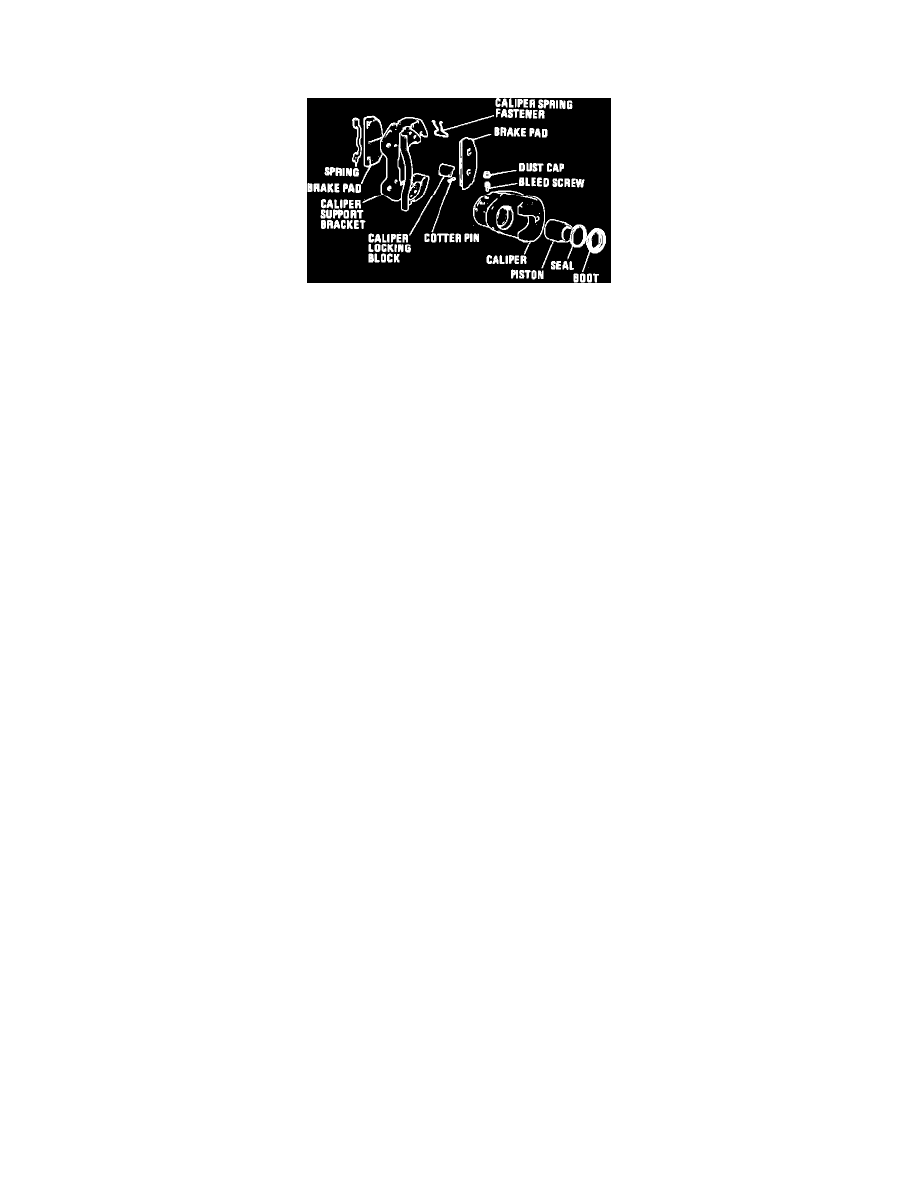 Brake Caliper: Service and Repair
Disassembly/Assembly
Fig. 1 Exploded View Of Disc Brake Assembly
1.
Remove dust cap, Fig. 1.
2.
Remove piston from caliper by introducing compressed air into fluid inlet.
3.
Remove inner seal from caliper.
4.
Wash all parts in hot water and blow dry with compressed air, then inspect all parts for damage.
5.
Check piston and caliper cylinder for signs of scoring or binding, replacing as necessary.
6.
Lubricate all parts with recommended brake fluid.
7.
Install piston rubber seal into seat in caliper cylinder.
8.
Install piston all the way into cylinder.
9.
Install dust boot, ensuring boot edge is well seated in groove cut in caliper body.
< PREV PAGE
NEXT PAGE >