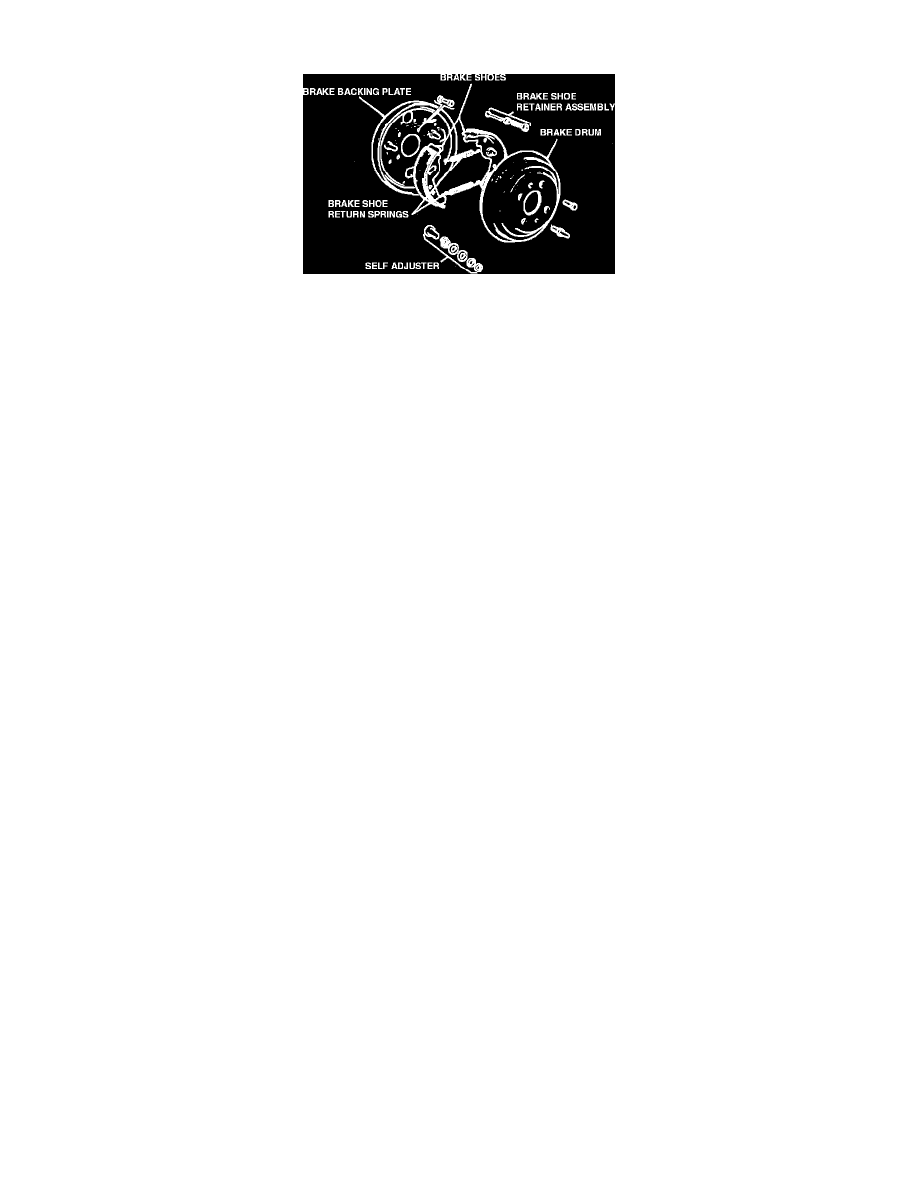 Brake Shoe: Service and Repair
Fig. 1 Exploded View Of Drum Brake Assembly
1.
Raise and support vehicle.
2.
Remove rear wheels, then plug outlet ports in brake fluid reservoir.
3.
Remove two brake drum attaching screws and the drum.
4.
Install piston retaining tool No. A 72257 or equivalent on wheel cylinder, then, using suitable tool, unhook upper and lower brake shoe return
springs, Fig. 1.
5.
Tilt shoe guide pins and lift them out together with cups and springs, then withdraw shoe assemblies. Groove cut on wheel hub should face
toward self-adjusting mechanism to facilitate shoe removal.
6.
Disconnect brake line at wheel cylinder.
7.
Remove wheel cylinder attaching screws and washers and the wheel cylinder.
8.
Temporarily install both brake shoes and hook up return springs, then push shoes outward onto self adjusters to see if they stay in position. If brake
shoes do not stay in position, shoe return springs or self adjuster springs must be replaced.
9.
Install wheel cylinder on backing plate. Tighten to specifications.
10.
Connect brake line to wheel cylinder. Tighten to specifications.
11.
Install brake shoes, ensuring shoe ends are properly seated on wheel cylinder and backing plate.
12.
Place spring and the inner and outer cups in position, then slide guide pins on shoes.
13.
Connect upper and lower return springs.
14.
Install brake drum and tighten two attaching screws.