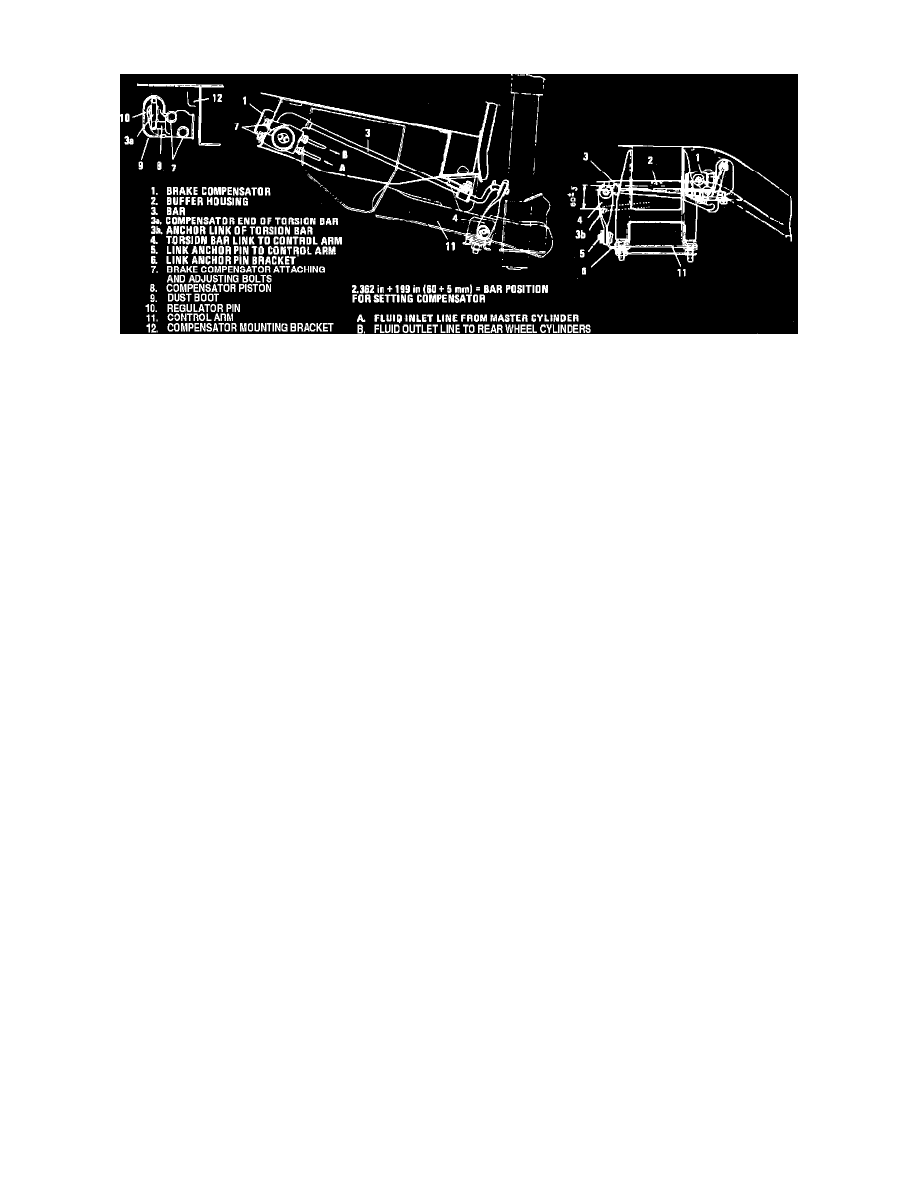 Load Compensator: Adjustments
Fig. 2 Adjusting Rear Brake Pressure Compensator
1.
Secure compensator, with bar and boot, to its brackets by means of two bolts (7), Fig. 2. Leave bolts loose.
2.
Attach bar (3) to body with bracket.
3.
Bring end of bar (3b) to 2.165-2.559 inches from center of buffer mounting hole (2).
4.
Raise dust boot (9) to check contact between regulator and bar.
5.
Rotate regulator body on either bolt (7) until end of piston (8) is in contact with bar end (3a).
6.
Tighten bolts to specifications, bottom bolt first.
7.
Attach link (4) to bracket (6) pin at control arm (11).
8.
Install spring fastener on link pin (5).