< PREV PAGE
NEXT PAGE >
Yugo L4-1300cc 1.3L (1991)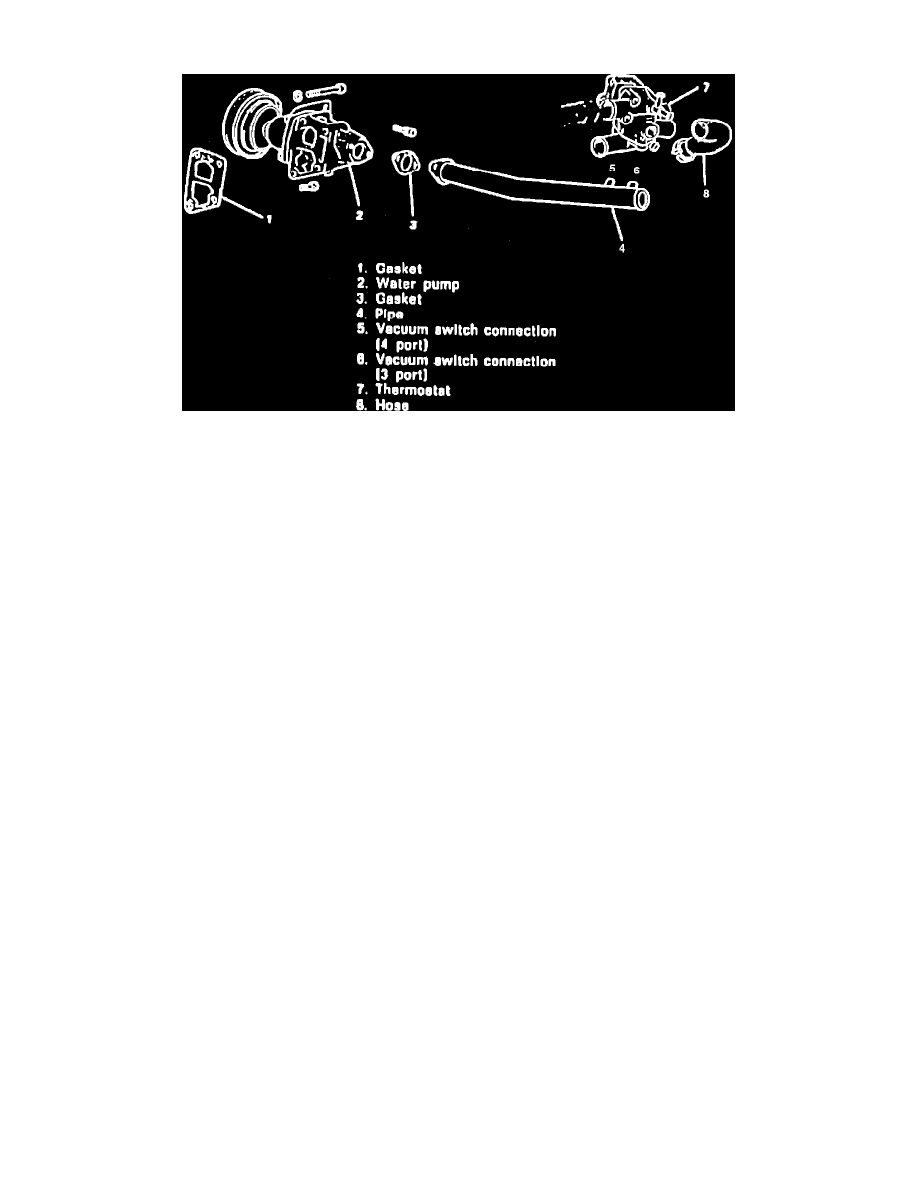 Water Pump: Service and Repair
Fig. 15 Exploded View Of Water Pump Assembly
1.
Disconnect battery ground cable.
2.
Remove timing belt cover.
3.
Remove air pump and drive belt.
4.
Loosen alternator and remove drive belt.
5.
Drain sufficient amount of coolant to bring level below that of water pump.
6.
Remove two intake pipe to water pump attaching bolts and disconnect pipe.
7.
Remove four water pump to engine block attaching bolts and lock washers, then the water pump and gasket, Fig 15.
8.
Reverse procedure to install, using new gaskets.
< PREV PAGE
NEXT PAGE >