< PREV PAGE
NEXT PAGE >
Yugo L4-1300cc 1.3L (1991)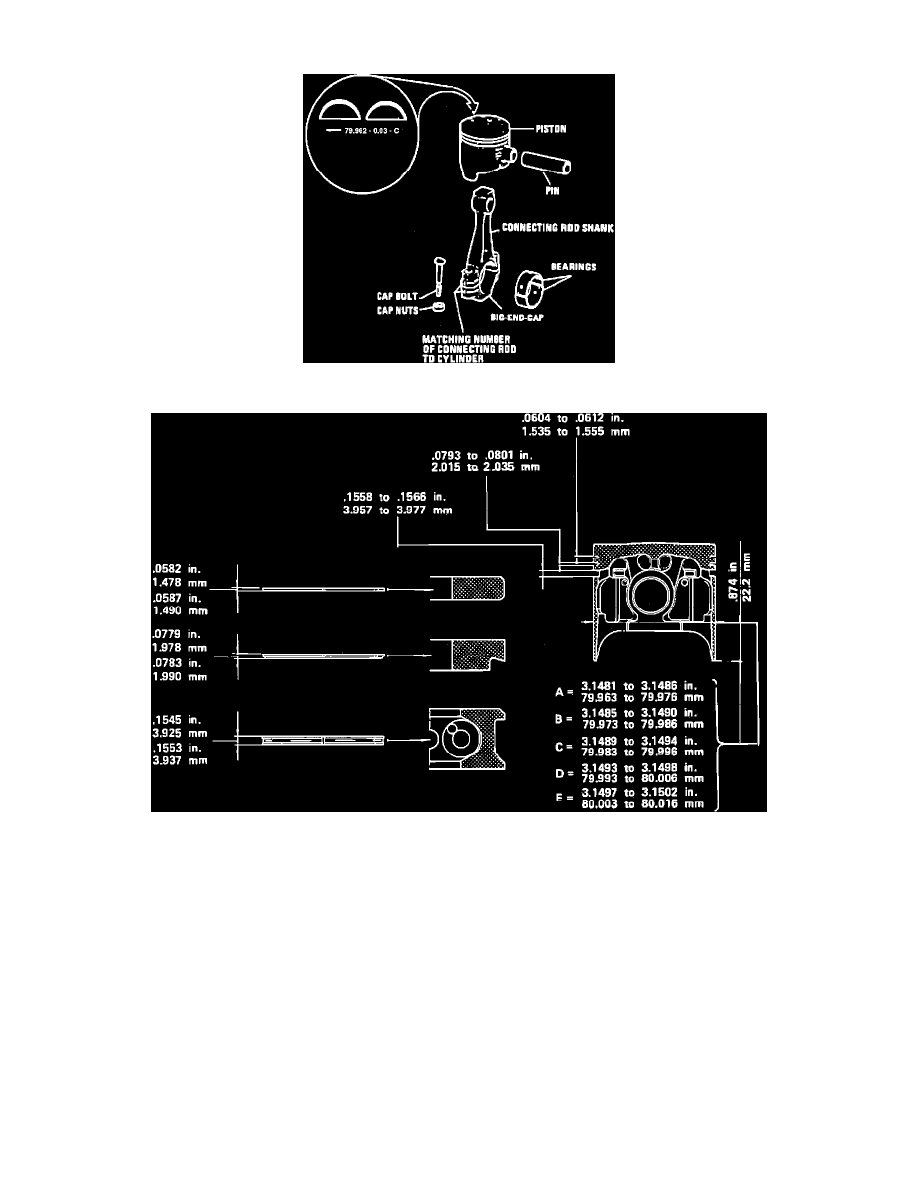 Connecting Rod: Service and Repair
Fig. 8 Piston & Connecting Rod Assembly
Fig. 9 Piston & Rings Assembly
When assembling piston, pin and connecting rod, arrow stamped on top of piston, Fig. 8, should point to flywheel. Bore matching number stamped on
side of connecting rod must be on the opposite side of cylinder bore from auxiliary shaft. When installing piston and rod assembly, ensure piston class,
stamped on top of piston, matches bore class stamped on cylinder block Fig. 9,. Piston diameter and clearance between piston and bore are stamped on
top of piston.
Oversize pistons are available in .004, .008, .016, .024 and .031 inch sizes. Oversize pins are available in .0079 inch oversize.
< PREV PAGE
NEXT PAGE >