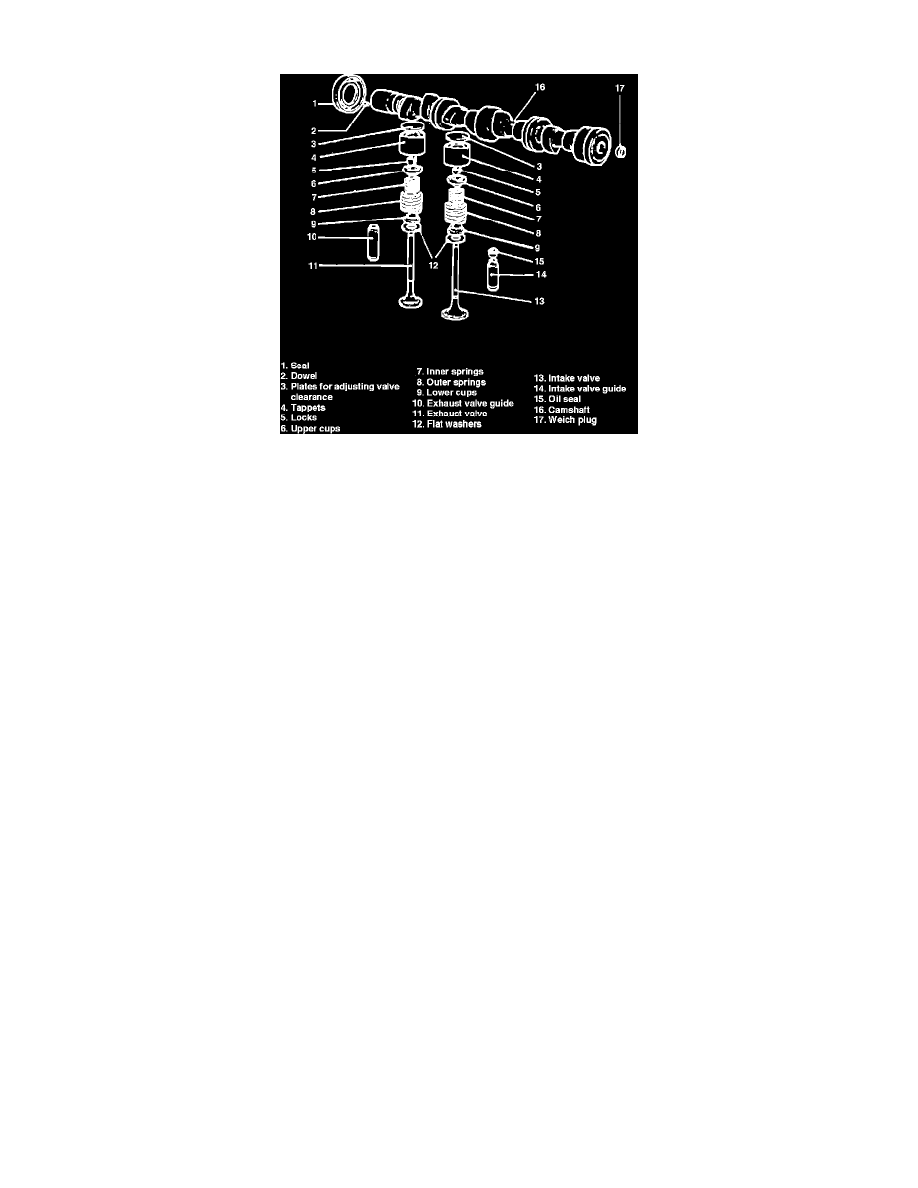 Valve: Adjustments
Fig. 10 Exploded View Of Valve Assembly
1.
Remove camshaft cover.
2.
Turn crankshaft until lobe controlling tappet being checked is pointing upward and is at right angles to tapped plate.
3.
Using feeler gauge, measure clearance between shim and camshaft lobe. Clearance with cold engine should be .0157 inch for intake valves and
.0190 for exhaust valves.
4.
If clearance is not within specifications, insert shim plate removal tool No. A 60421 or equivalent on both intake and exhaust valve tappets, then,
using suitable tool, remove plate from its seat on tappet, Fig. 10.
5.
After determining needed thickness, install new shim. Shims are available in a range of thicknesses from .128 to .185 inch in .002 inch increments.
The thickness of the shim is shown on one of the flat surfaces which should be assembled toward the tappet.