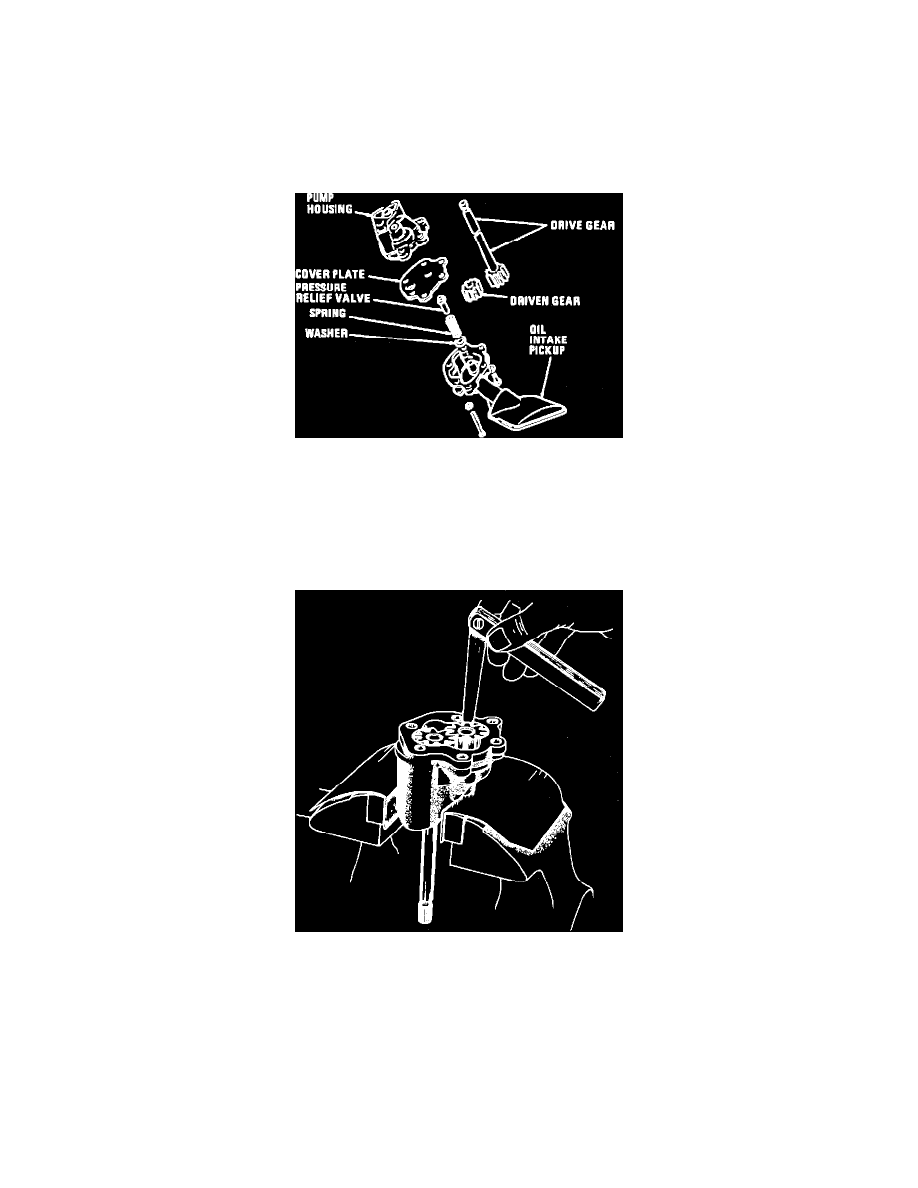 Oil Pump: Service and Repair
1.
Disconnect battery ground cable.
2.
Raise and support vehicle.
3.
Drain crankcase, then remove oil pan.
4.
Remove three oil pump attaching bolts and washers, then the pump and gasket.
5.
Carefully clamp oil pump body in vise.
6.
Remove three bolts holding pickup housing to pump housing and remove pickup.
Fig. 12 Exploded View Of Oil Pump
7.
Remove spring, relief valve and cover, Fig. 12, the slide driveshaft with drive gear and driven gear out of housing.
8.
Clean all disassembled parts in suitable solvent and blow dry with compressed air.
9.
Check housing and cover for cracks and the intake pickup and oil duct for clogging.
10.
Reverse steps 6 and 7 to assemble pump.
11.
Check backlash between gears. Backlash is .006 inch for new pump and maximum allowable backlash is .010 inch.
Fig. 13 Checking Gear Tooth To Pump Housing Clearance
12.
Check gear tooth to pump housing clearance, Fig. 13. Clearance should be .004-.007 inch on new pump with maximum allowable clearance being
.010 inch.
13.
Replace housing and gears if maximum clearances are exceeded in steps 11 and 12.