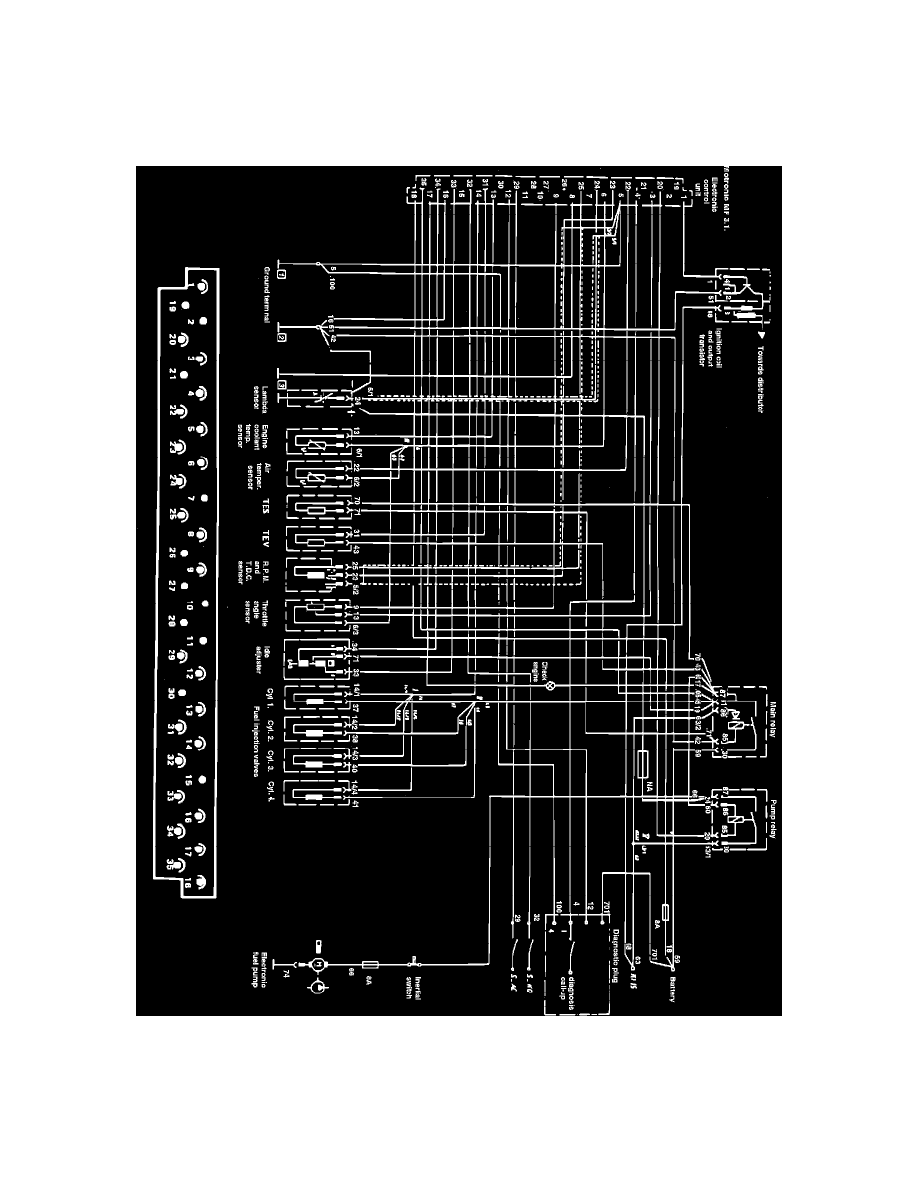 Engine Control Module: Testing and Inspection
Control Unit (ECU)
NOTE: YUGO RECALL #91V130 WATER INFILTRATION AT (ECU)
On 1990 and 1991 E.F.I. GV Plus cars there is the possibility of water infiltration at the three studs that support the E.C.U. Check your vehicle
for the presence of a colored sticker on the trim panel below the passengers side dashboard, indicating recall has been performed.
Fig. 3 Bosch Motronic Electronic Engine Control System Terminal Identification
Perform the following test procedure using a suitable digital volt/ohmmeter, referring to Fig 3 for terminal identification.
1.
Locate ECU behind passenger side of instrument panel, then disconnect 35 pin connector from ECU.
2.
With ignition switch in Run position, probe ECU terminal 35 with voltmeter positive lead and ECU terminal 5 with negative lead. If battery
voltage is not present, turn ignition switch Off and proceed as follows: