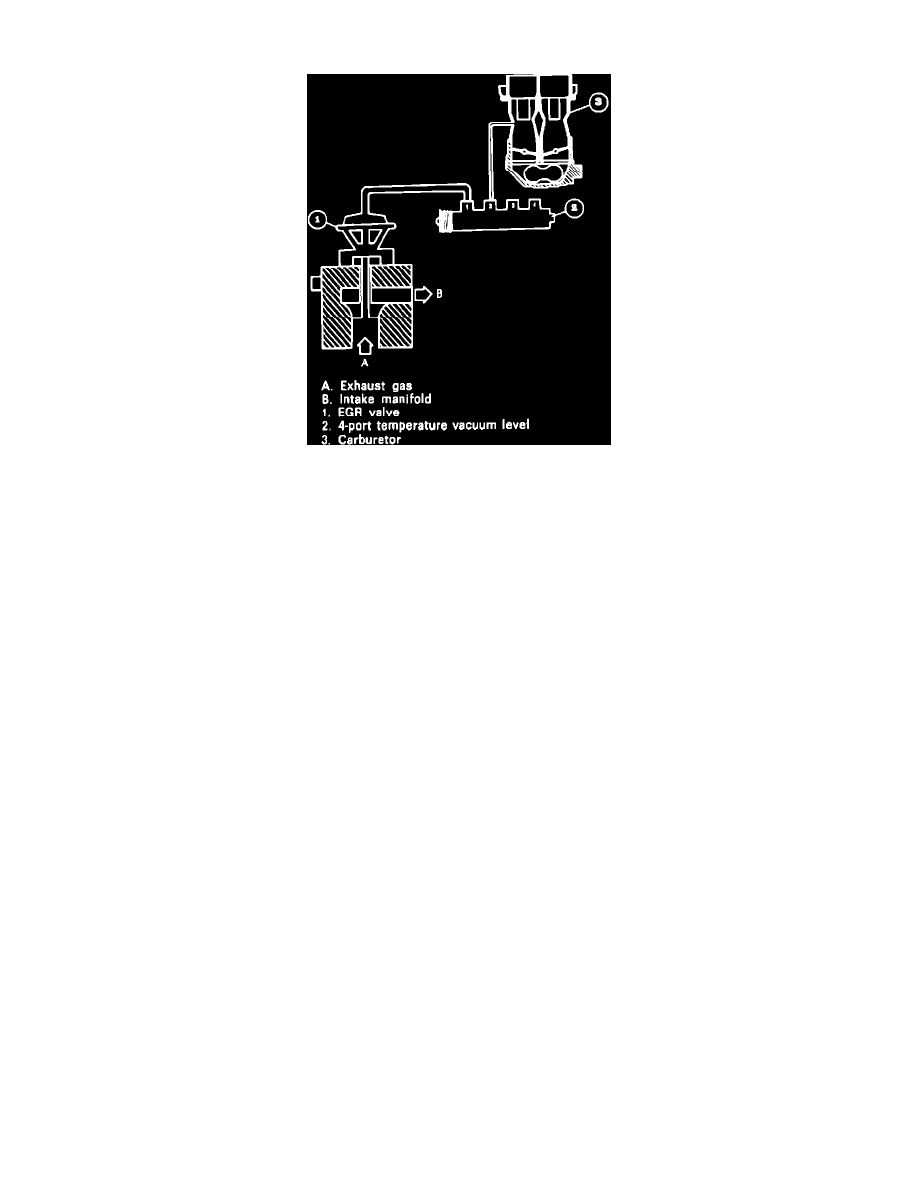 Exhaust Gas Recirculation: Description and Operation
Fig. 5 Exhaust Gas Recirculation System
The EGR system, Fig. 5, helps lower the peak burning temperatures and pressures within the combustion chambers, limiting the formation of oxides of
nitrogen (NOx). This is accomplished by drawing a portion of the exhaust gases into the intake manifold under certain engine operating conditions.
These gases mix with and dilute the incoming air/fuel mixture charge, which results in lower combustion chamber temperatures and pressures.