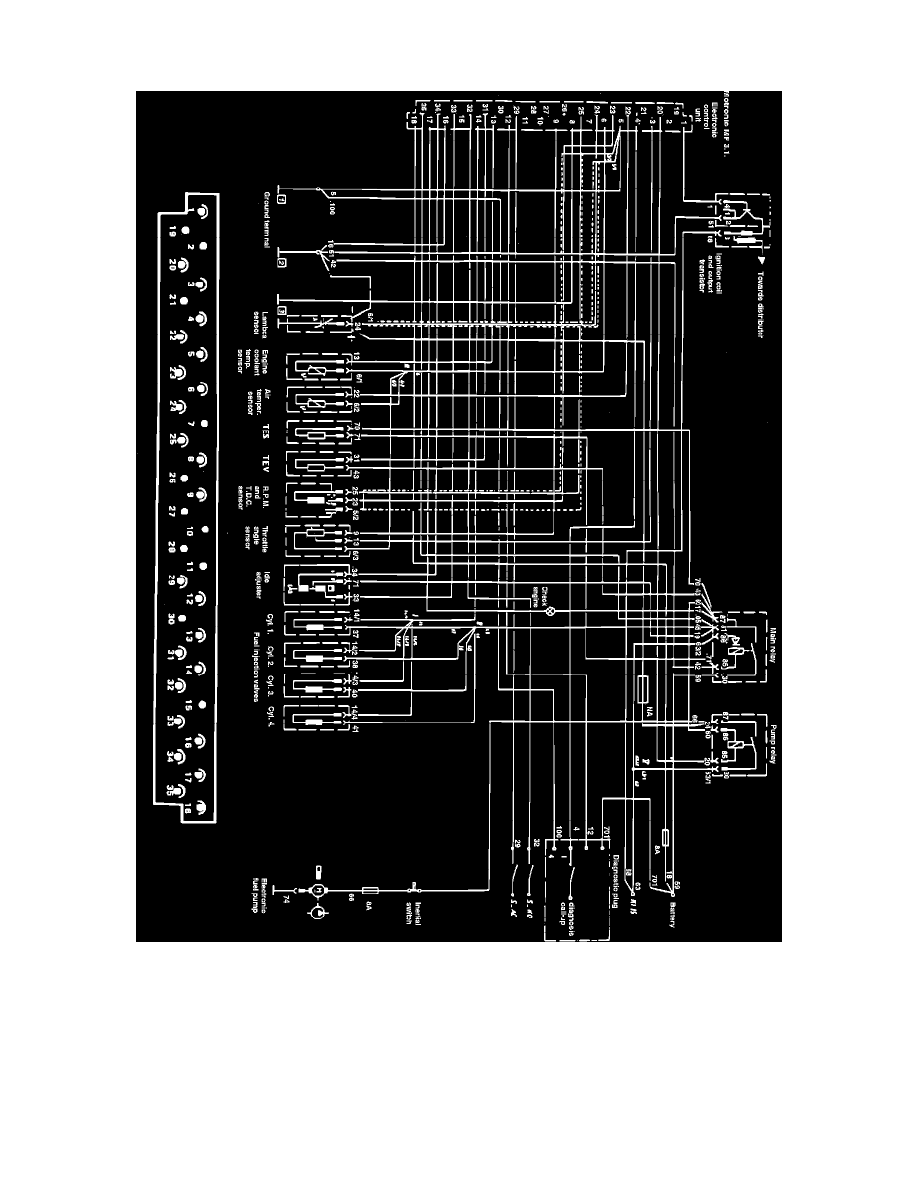 Fuel Injector: Testing and Inspection
Perform the following test procedure using a suitable digital volt/ohmmeter, referring to Fig. 3 for terminal identification.
Fig. 3 Bosch Motronic Electronic Engine Control System Terminal Identification
1.
Perform procedure described under ``Output-Periphery Test'' for fuel injectors. If audible Tick-Tock sound is not heard, proceed as follows: 
a. With ignition switch in run position, check for 12 volt reading from main relay terminal 87 to distribution point 45 and to the fuel injectors.
b. Check for continuity from ECU terminal 14 to fuel injectors.
c. Check fuel injector solenoid winding resistance at each injector. Reading should be 15.55-16.25 ohms.