< PREV PAGE
NEXT PAGE >
Yugo L4-1300cc 1.3L (1991)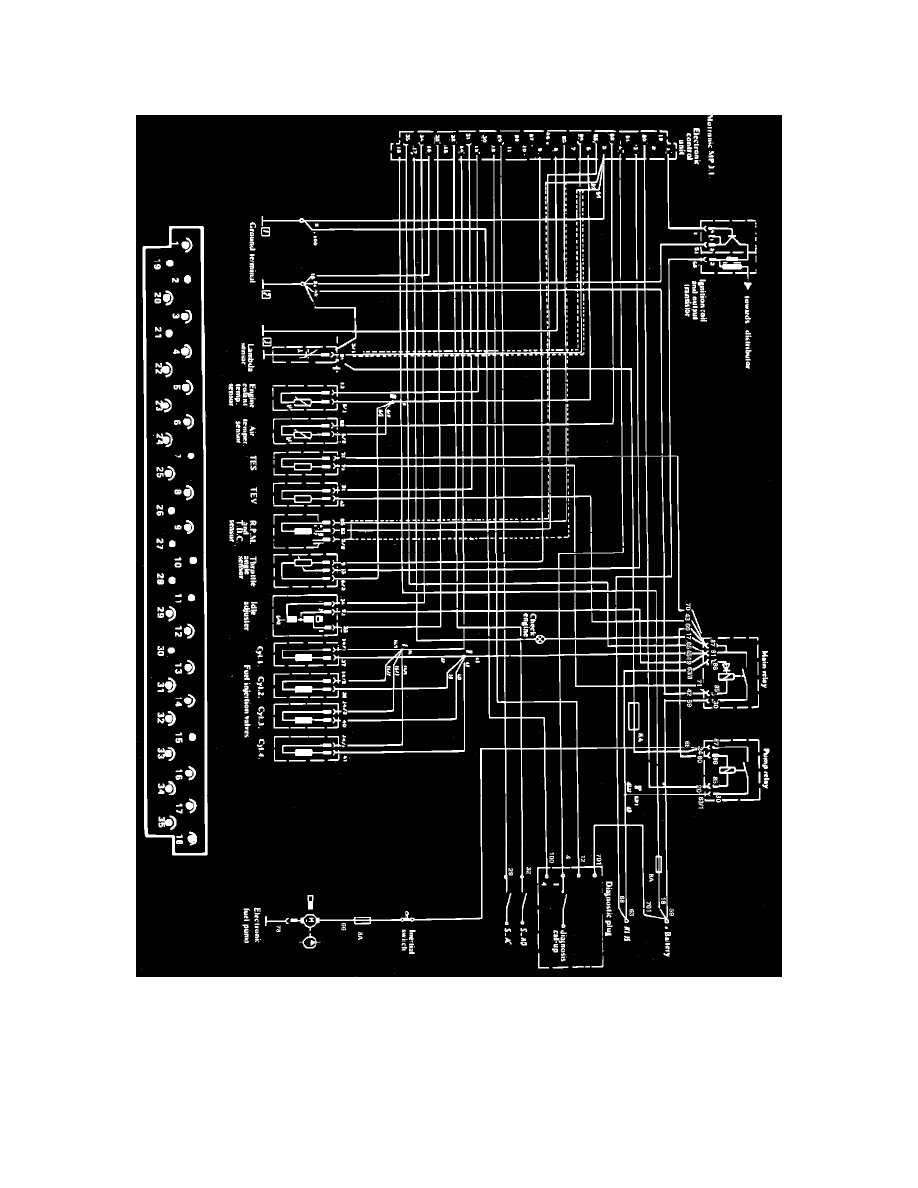 Ignition Control Module: Testing and Inspection
Output Transistor Signal Test
Refer to Fig. 5 when performing the following procedure.
Fig. 5 Bosch Motronic Electronic Engine Control System Terminal Identification
1.
With output transistor connected, expose transistor connector by pushing back rubber insulator. Using a suitable digital voltmeter check battery
voltage is present at terminals 2 and 3 by probing back side of connector. If no voltage reading is obtained, proceed as follows:
a. Check for 12 volts at ignition switch terminal 15.
b. Check ground connection terminal 2, and ground wire for continuity.
< PREV PAGE
NEXT PAGE >