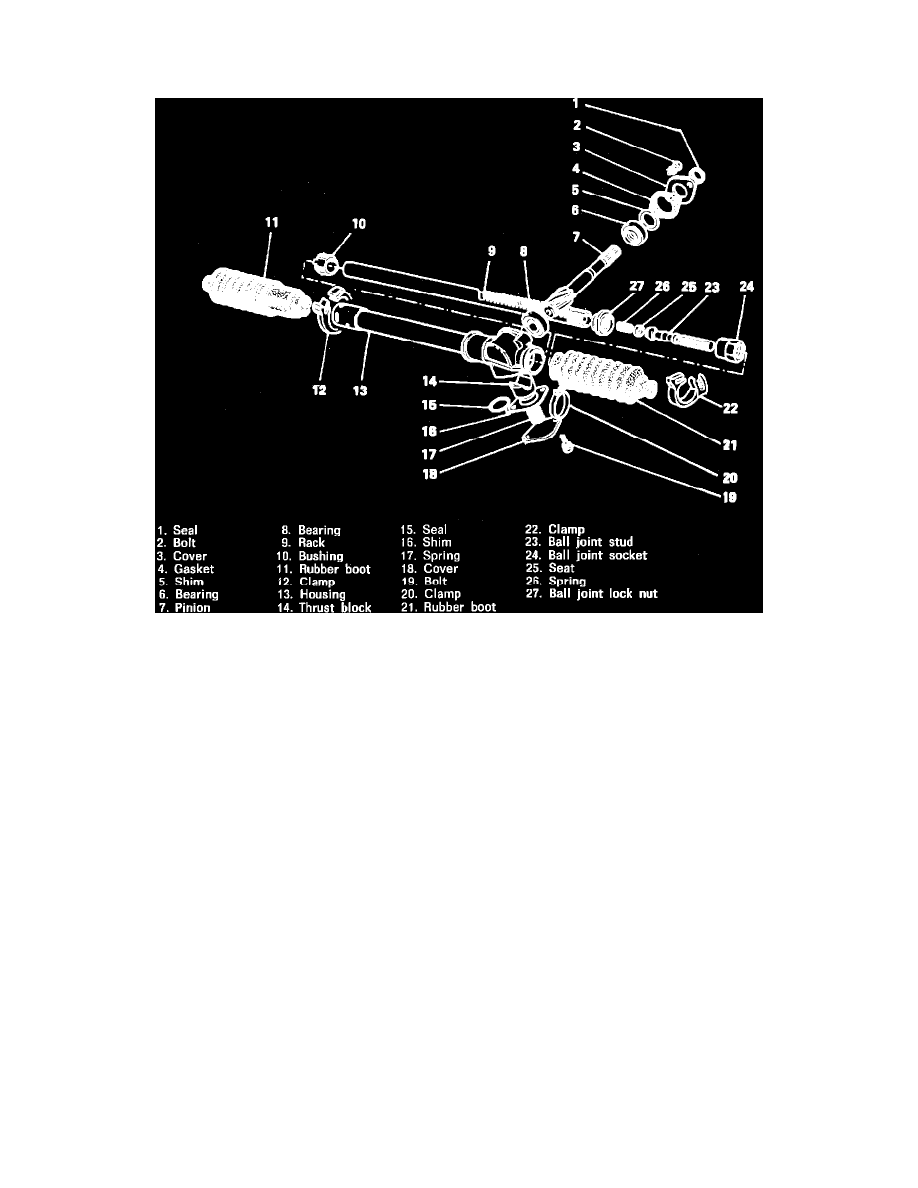 Steering Gear: Service and Repair
Disassembly
Fig. 1 Exploded View Of Steering Gear
1.
Remove 4 clamps securing rack boots and the boots, Fig. 1.
2.
Mount housing in suitable holding fixture and straighten tabs on ball joint stud locknuts.
3.
Loosen locknuts, then remove ball joint studs along with sockets, springs and ball joint seats.
4.
Remove rack thrust block cover retaining screws, cover, shims, spring, seal and the thrust block.
5.
Remove pinion cover screws, cover and seal gasket and the pinion adjusting shim.
6.
Center rack in travel, mark installation position of pinion in relation to housing, then pull pinion and upper bearing assembly from housing, and
remove bearing from pinion shaft.
7.
Withdraw rack from housing, then remove rack bushing from rack.
8.
Remove lower pinion bearing from housing.