< PREV PAGE
NEXT PAGE >
ZDX V6-3.7L (2010)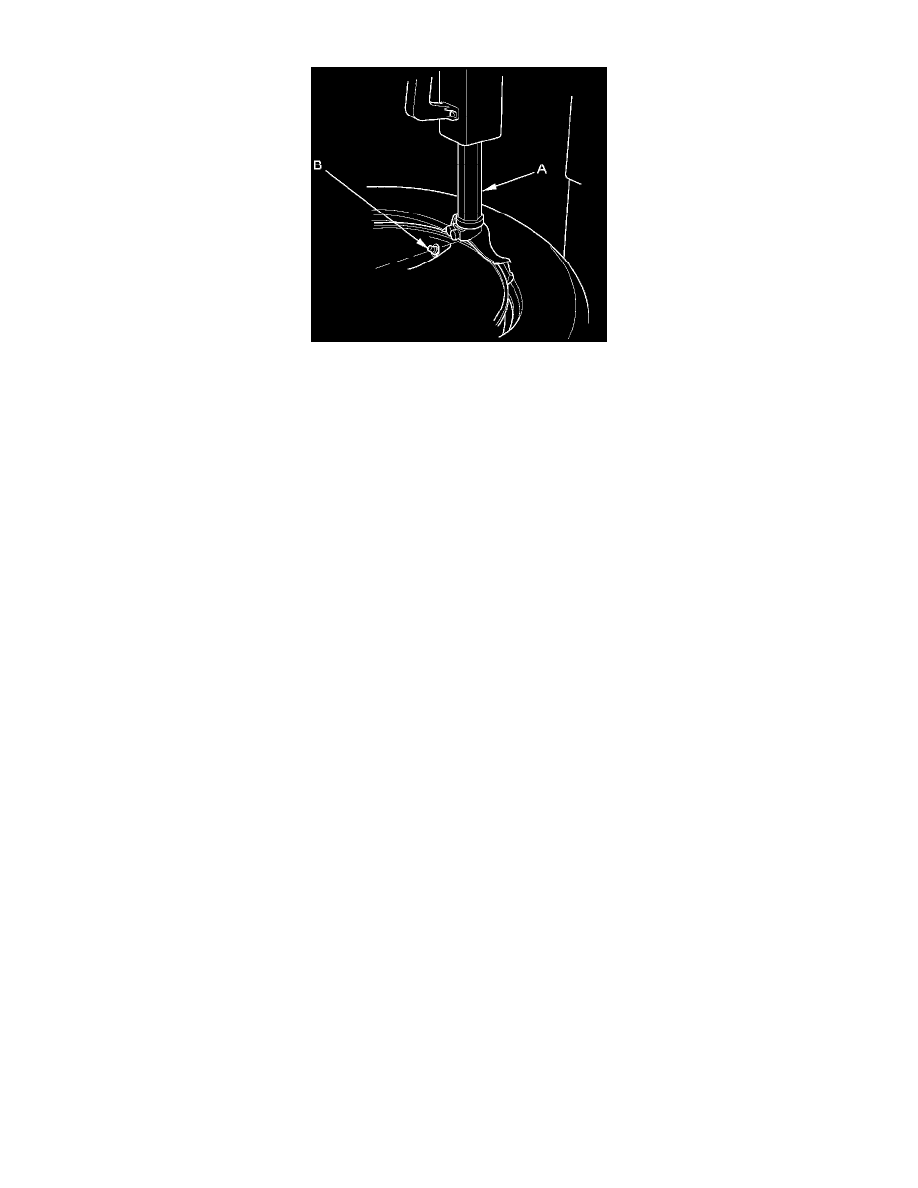 (B) and will move away from it when the machine starts. Then install the tire onto the wheel.
5. With a dry air source, inflate the tire to 300 kPa (3.1 kgf/cm2, 44 psi) to seat the tire bead to the rim, then adjust the tire pressure  See:
Maintenance/Alignment/Service and Repair, then install the valve stem cap.
NOTE: Make sure the tire bead is seated on both sides of the rim evenly.
6. Check and adjust the wheel balance, then install the wheels on the vehicle.
7. Lower the vehicle. Torque the wheel nuts to specifications  See: Steering and Suspension/Steering/Front Steering Knuckle/Service and Repair.
8. Connect the HDS, and memorize the tire pressure sensor IDs  See: Testing and Inspection.
< PREV PAGE
NEXT PAGE >