< PREV PAGE
NEXT PAGE >
200 Quattro Wagon L5-2226cc 2.22L SOHC Turbo (MC) (1989)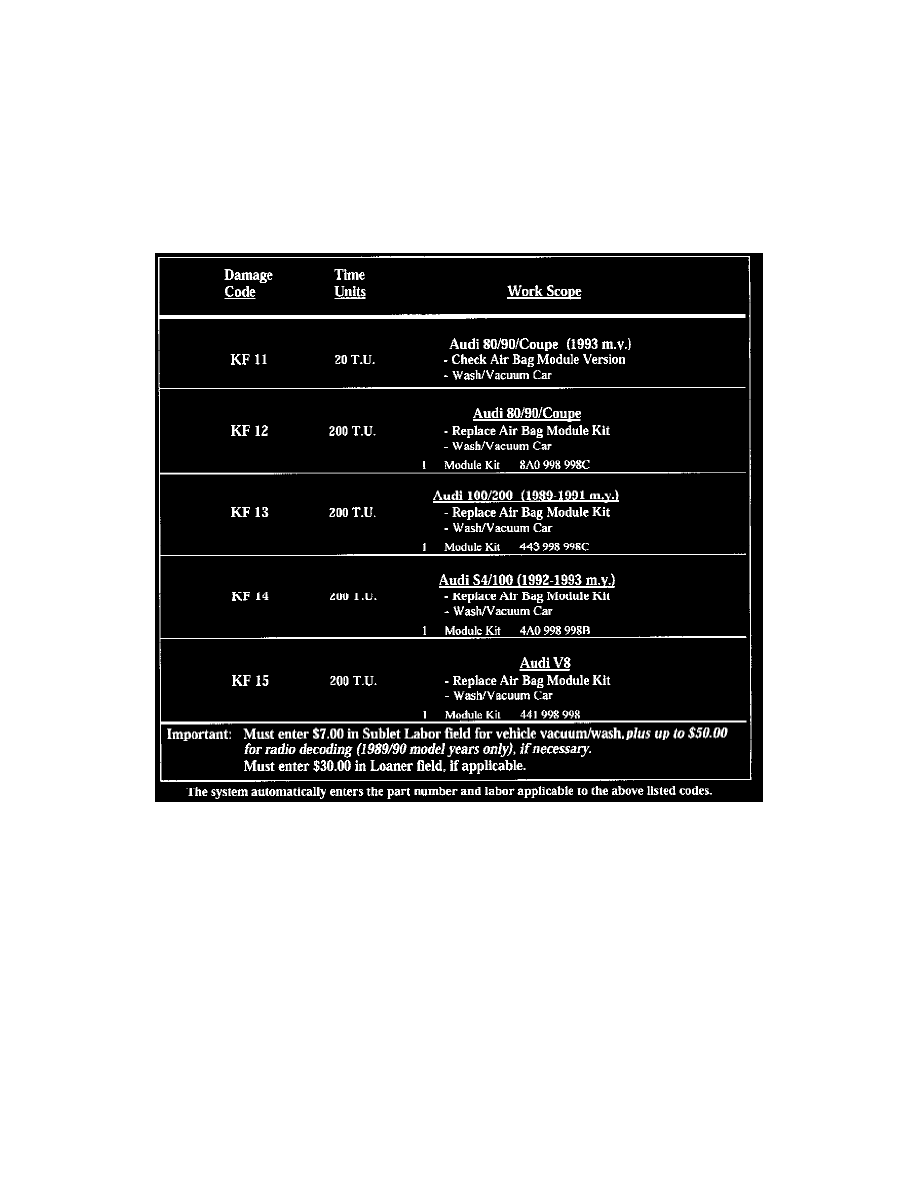 Removed air bag sensor units must be placed in the original packaging of the replacement unit and returned to:
Wolverine Mailing, Inc.
1601 Clay Street
Detroit, MI 48211
ATTN: AUDI DEPOT (KF)
Replacement Time/Reimbursement
To ensure prompt reimbursement, use the correct reimbursement code applicable to the work performed on the specific vehicle. Recall claims will only
be paid for vehicles which include the recall code KF in the V-Crest system at the time of the repair.
KF Data Entry Procedure
For all vehicles which, according to your information are unreachable, please enter into the system one of the codes indicated as applicable:
KF 20 Customer Refused Repairs
KF 30 Total Loss
KF 40 Vehicle Stolen
KF 50 Vehicle Left U.S.
KF 60 Customer Moved - No Forwarding Address
KF 70 Vehicle Sold - New Owner Unknown
Additional Campaigns
Some of the vehicles may be involved in an additional campaign(s). If so the respective campaign code has been printed on the recall authorization form,
as well as on your vehicle allocation list. In the interest of minimizing customer inconvenience please ensure that any such additional campaign(s) is
performed at the same time. For verification always check your V-Crest recall inquiry system.
V-Crest is the only campaign verification system; other systems are not valid
< PREV PAGE
NEXT PAGE >