< PREV PAGE
NEXT PAGE >
1 Series E81 130i (N52K) 3-door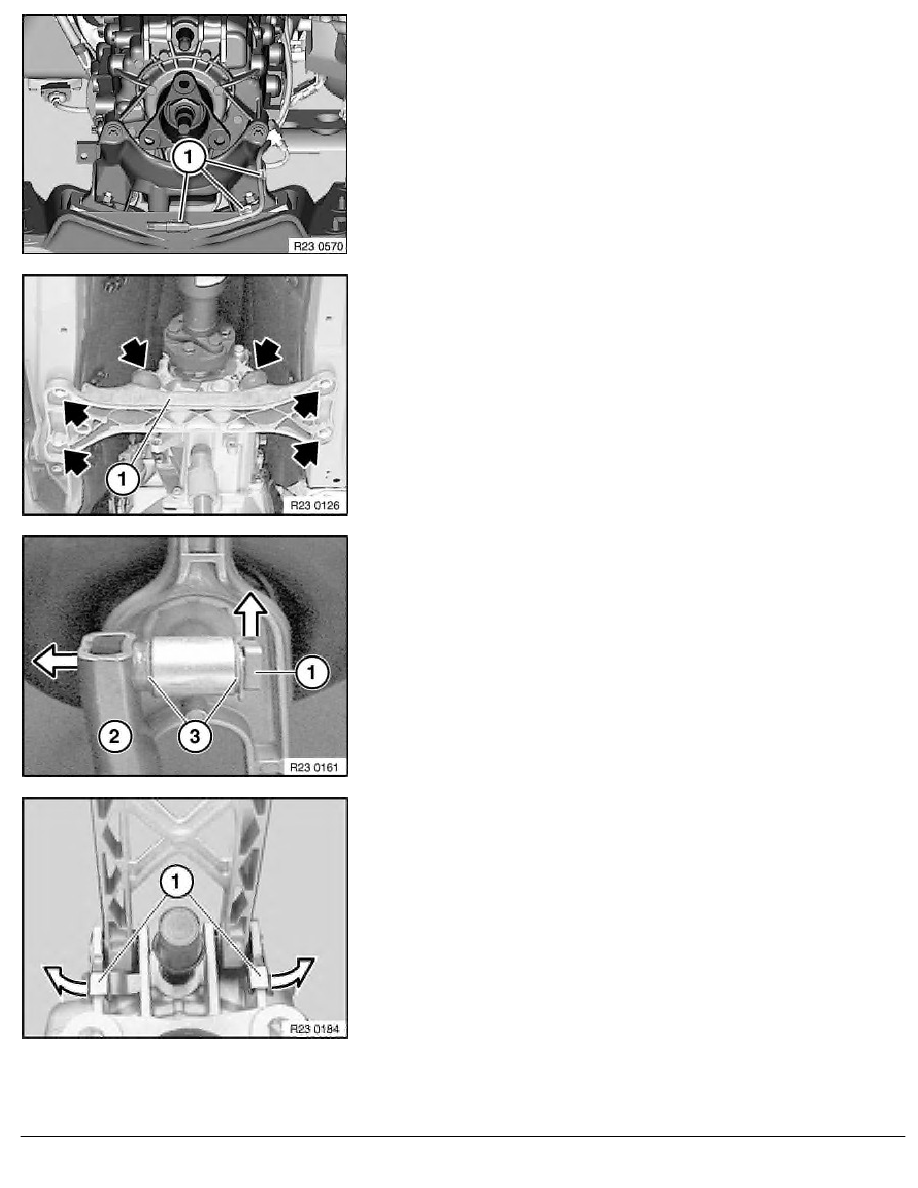 Note:
N53 only
Remove cable from holders (1).
Remove screws and nuts. 
Remove cross-member.
Tightening torque 23 71 1AZ/ 2AZ
Lever out retainer (1).
Disengage shift rod (2).
Installation:
Grease shift rod.
Grease, 
refer to BMW Service Operating Fluids. 
Make sure shims (3) are in correct position.
Release and remove bearing pins (1) in direction of arrow.
RA  Removing and installing transmission (GS6-37BZ) N51/N52/N52K/N53
BMW AG - TIS
22.01.2013  04:29
Issue status (12/2007) Valid only until next DVD is issued
Copyright
Page  - 4 -
< PREV PAGE
NEXT PAGE >