< PREV PAGE
NEXT PAGE >
1 Series E81 130i (N52K) 3-door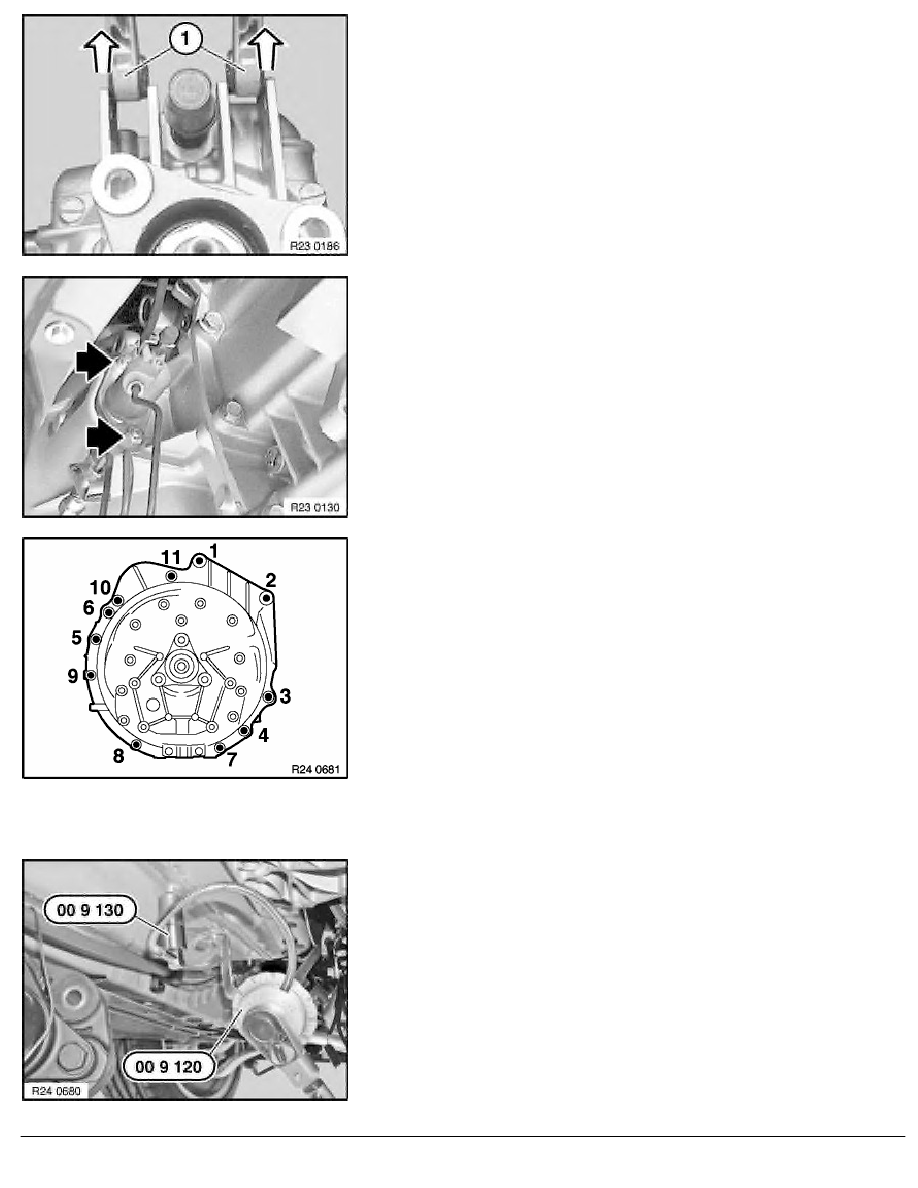 Lift out shift arm (1).
Installation:
Grease bearing pins (1).
Grease,
Refer to BMW Service Operating Fluids.
Note:
Pressure line of clutch slave cylinder remains connected.
Important!
Slowly relieve tension on clutch slave cylinder otherwise air is
drawn in through sealing sleeve.
Release nuts and remove clutch slave cylinder.
Tightening torque 21 52 5AZ
.
Release screws.
Installation:
Observe screw fastening sequence without fail.
Tightening torque, steel screws 23 00 1AZ
.
Aluminium screws/bolts must be replaced.
Tightening torque and angle of rotation
Aluminium screws/bolts 23 00 2AZ
.
Important!
Do not allow the transmission to hang off from the
transmission input shaft as this will deform the clutch plate.
Pull out transmission towards rear and remove.
Installation:
Tighten down screws/bolts to specified torque.
Secure angle of rotation special tool 00 9 120  with magnet 
00 9 130  to floor plate.
Screw down blue aluminium screws/bolts in accordance with
angle of rotation.
Angle of rotation 23 00 2AZ
.
RA  Removing and installing transmission (GS6-37BZ) N51/N52/N52K/N53
BMW AG - TIS
22.01.2013  04:29
Issue status (12/2007) Valid only until next DVD is issued
Copyright
Page  - 5 -
< PREV PAGE
NEXT PAGE >