< PREV PAGE
NEXT PAGE >
1 Series E81 130i (N52K) 3-door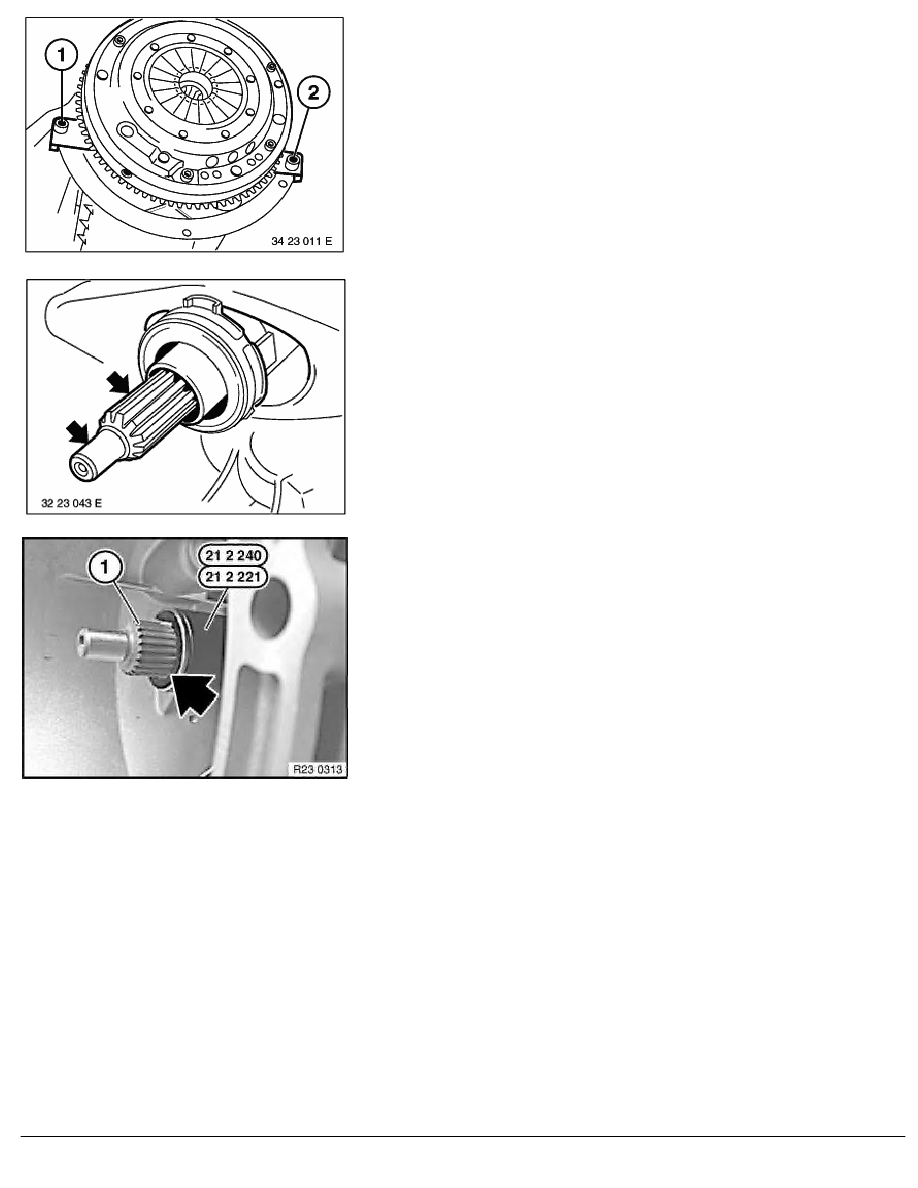 Installation:
Check dowel sleeves (1 and 2) for correct seating.
Replace damaged dowel sleeves.
Ensure correct position of cover plate.
Installation:
Check lubrication of transmission input shaft for sticky
consistency. If grease is sticky, clean input shaft and replace
clutch plate.
Check clutch plate for friction rust in splines and replace if
necessary.
Mechanically remove existing grease and lining abrasion from
splines of clutch plate (with a cloth).
Installation:
Greasing specification:
- 
 Remove and clean release bearing and release lever.
- 
Push on grease scraper ring 21 2 221  as far as it will go.
- 
Grease teeth (1) of input shaft.  Refer to BMW Service
Operating Fluids.
- 
Detach grease scraper ring.
RA  Removing and installing transmission (GS6-37BZ) N51/N52/N52K/N53
BMW AG - TIS
22.01.2013  04:29
Issue status (12/2007) Valid only until next DVD is issued
Copyright
Page  - 6 -
< PREV PAGE
NEXT PAGE >