< PREV PAGE
NEXT PAGE >
1 Series E81 130i (N52K) 3-door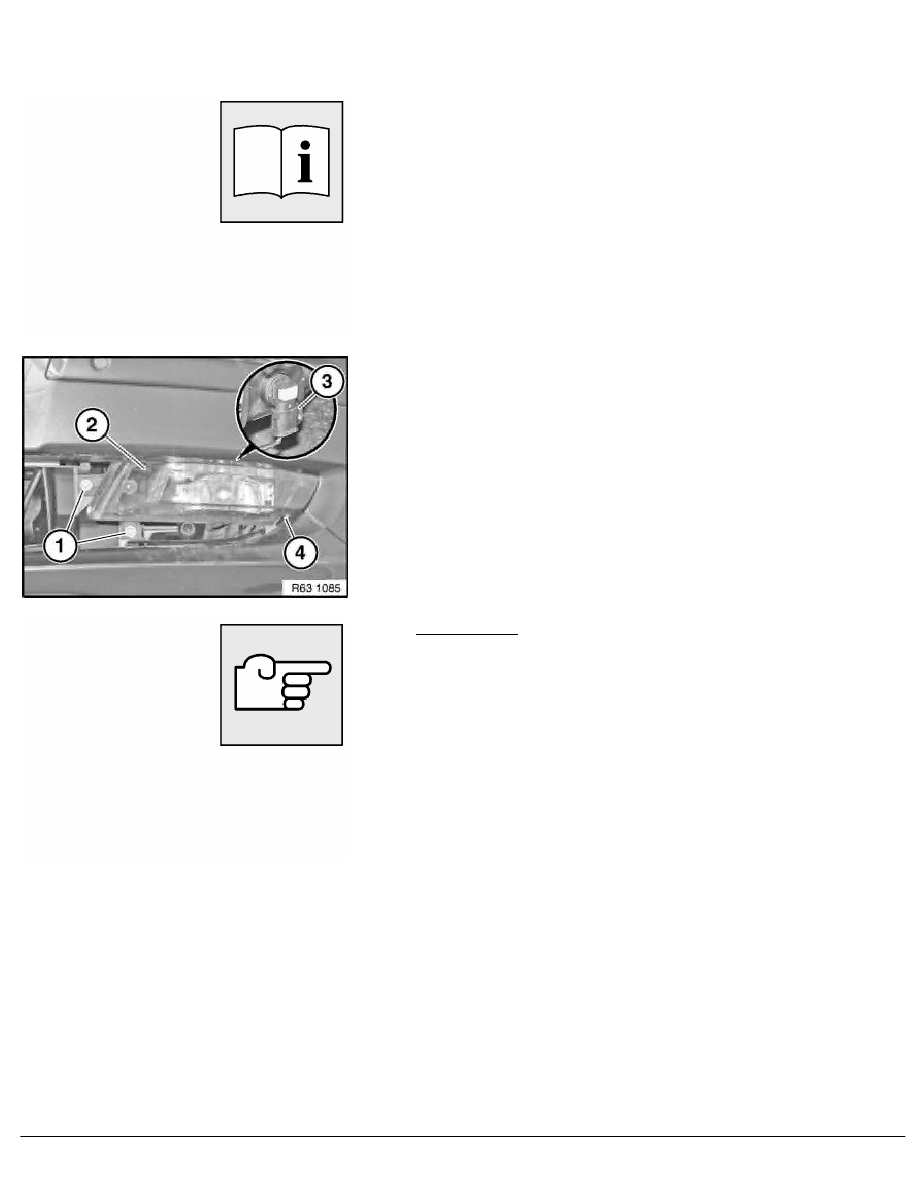 63 17 060
Removing and installing or replacing left or
right fog light (after 03/2007)
Necessary preliminary tasks:
•
Remove grille for bumper trim
Release screws (1). Tightening torque 
63 17 1AZ
.
Feed fog lamp (2) out of holder (4).
Disconnect plug connection (3) and remove front fog light (2).
Installation:
Make sure fog lamp (2) is correctly seated in holder (4).
Replacement:
If necessary, remove bulb.
Adjust front fog lights.
RA  Removing and installing or replacing left or right fog light (after 03/2007)
BMW AG - TIS
22.01.2013  09:25
Issue status (12/2007) Valid only until next DVD is issued
Copyright
Page  - 1 -
< PREV PAGE
NEXT PAGE >