< PREV PAGE
NEXT PAGE >
1 Series E81 130i (N52K) 3-door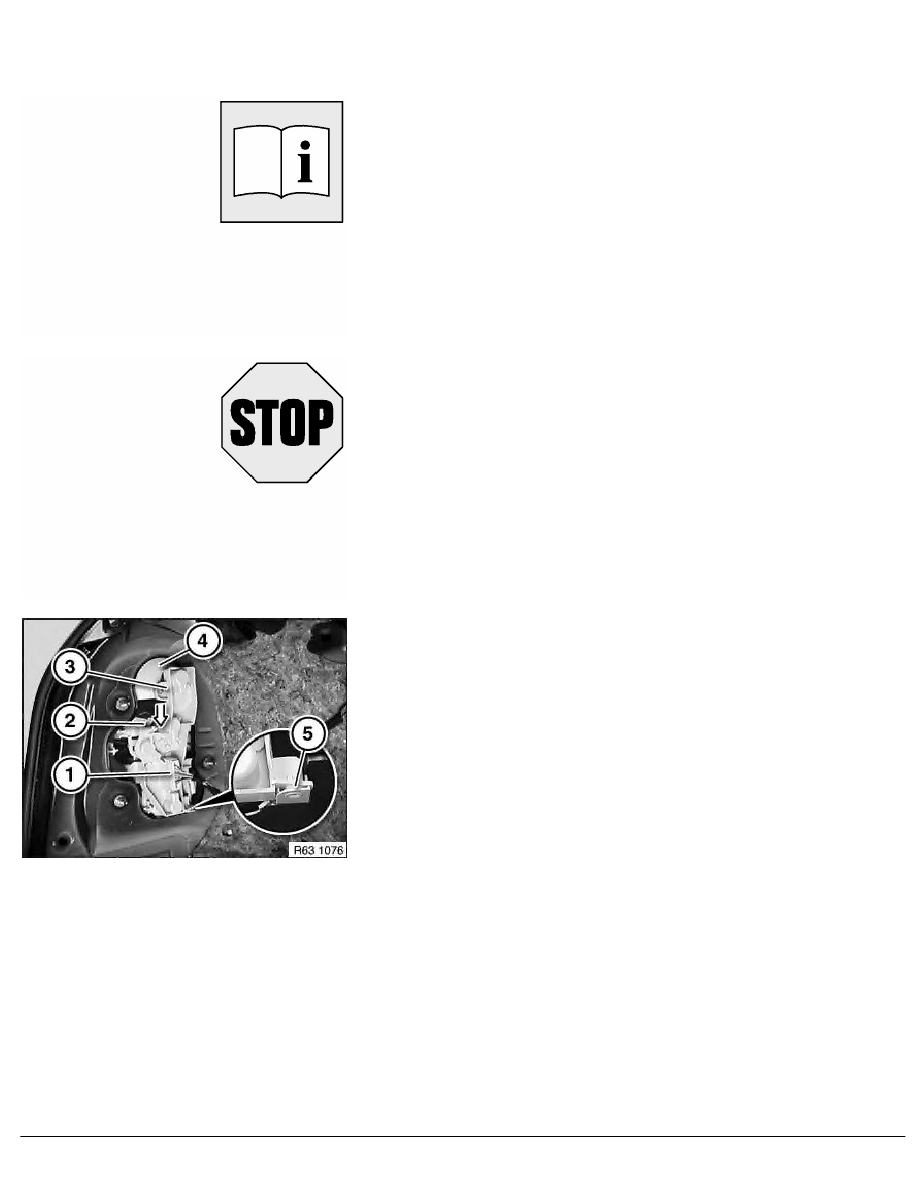 63 21 055
Replacing a socket housing for left or right
rear light (from 03/2007)
Necessary preliminary tasks:
•
Remove rear light cover from luggage compartment wheel
arch trim
Warning!
Follow instructions for handling light bulbs (exterior lights).
Note:
Luggage compartment wheel arch trim shown removed for
purposes of clarity.
Disconnect plug connection (1).
Unlock retaining tab (2) in direction of arrow and remove socket
housing (3) from rear light (4).
Installation:
Make sure guide lug (5) is correctly seated in rear light (3).
Convert bulbs, replace if necessary.
Note type of bulb.
RA  Replacing a socket housing for left or right rear light (from 03/2007)
BMW AG - TIS
22.01.2013  09:26
Issue status (12/2007) Valid only until next DVD is issued
Copyright
Page  - 1 -
< PREV PAGE
NEXT PAGE >