< PREV PAGE
NEXT PAGE >
Fleetwood V8-368 6.0L VIN 9 FI (1982)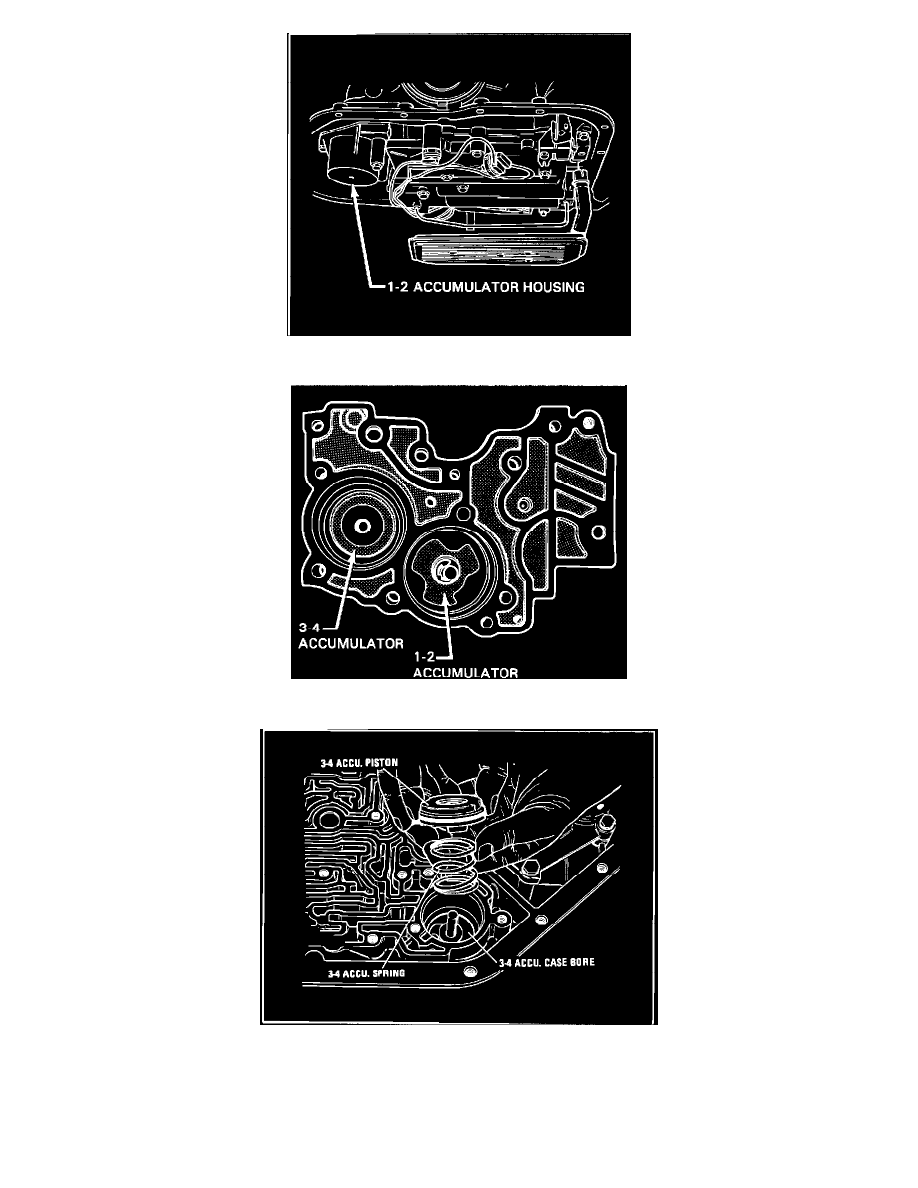 FIGURE 3 - 200-4R
FIGURE 4 - 325-4L
FIGURE 5 - 200-4R
2.
Remove the accumulator housing (refer to Figures 3 and 4) following instructions outlined in the appropriate SIM unit repair section. On THM
200-4R models, it is also necessary to remove the control valve body assembly and spacer plate to gain access to the 3-4 accumulator bore located
in the transmission case (refer to Figure 5).
3.
Using a brake cylinder hone and solvent, hone the accumulator bores to a smooth, dull finish. Clean thoroughly before reassembly. On THM
< PREV PAGE
NEXT PAGE >