< PREV PAGE
NEXT PAGE >
Intrepid V6-2.7L VIN R (2003)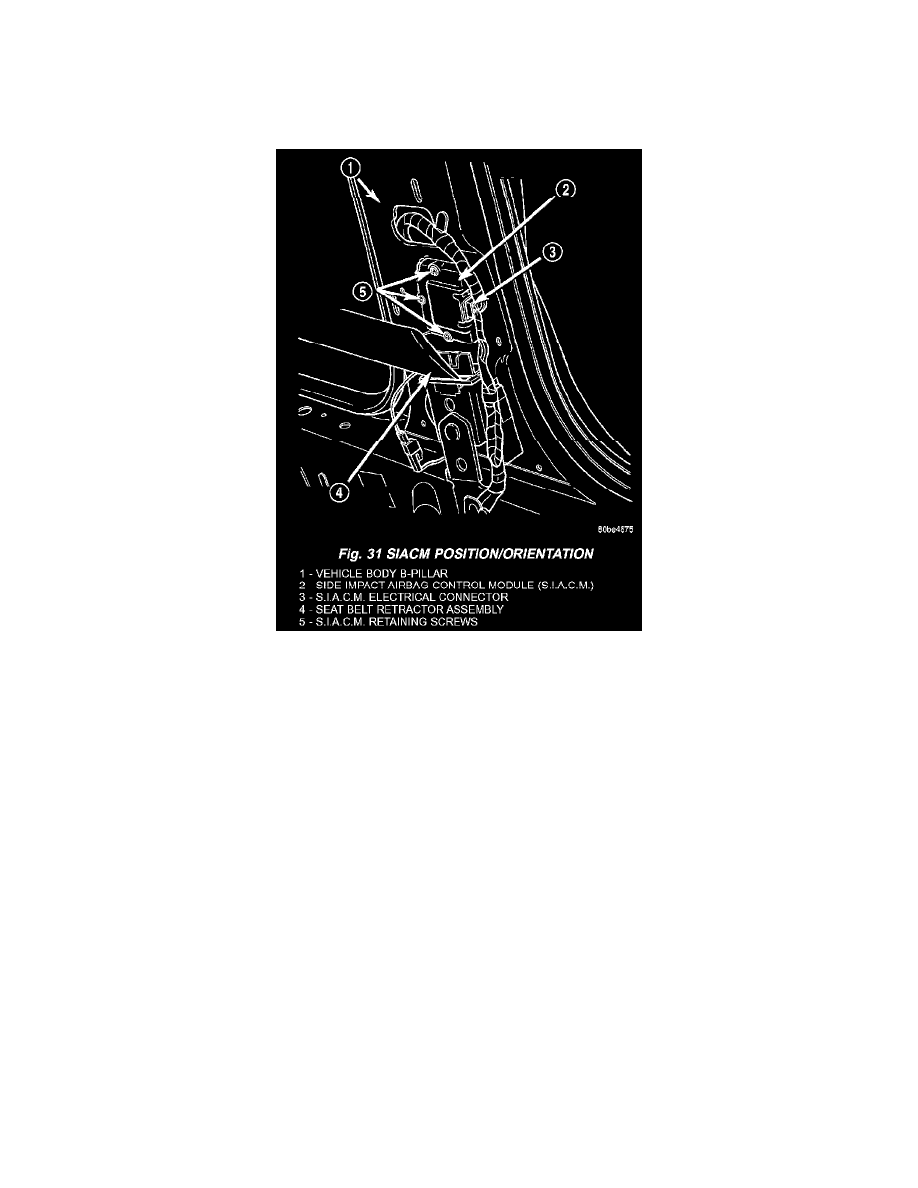 Air Bag Control Module: Service and Repair
Side Impact Airbag Control Module
REMOVAL
1. Disconnect and isolate the battery negative cable remote terminal.
2. Wait two minutes for the system reserve capacitor to discharge before servicing any airbag components.
Fig.31 Siacm Position/Orientation
3. Remove the lower B-pillar trim from the appropriate side of the vehicle. Refer to Body, Interior, B-Pillar Lower Trim, Removal.
4. Disconnect the side impact airbag control module electrical connector.
5. Remove the SIACM retaining screws and remove the module from the vehicle.
INSTALLATION
1. Position the SIACM in B-pillar and install the retaining screws. Torque the screws to 12 N.m (105 in. lbs.).
2. Connect the SIACM electrical connector.
3. Install the lower B-pillar trim. Refer to Body Interior, B-Pillar Lower Trim, Installation.
WARNING:  DO NOT CONNECT THE BATTERY NEGATIVE CABLE REMOTE TERMINAL. REFER TO ELECTRICAL,
RESTRAINTS, DIAGNOSIS AND TESTING - AIRBAG SYSTEM FIRST.
< PREV PAGE
NEXT PAGE >