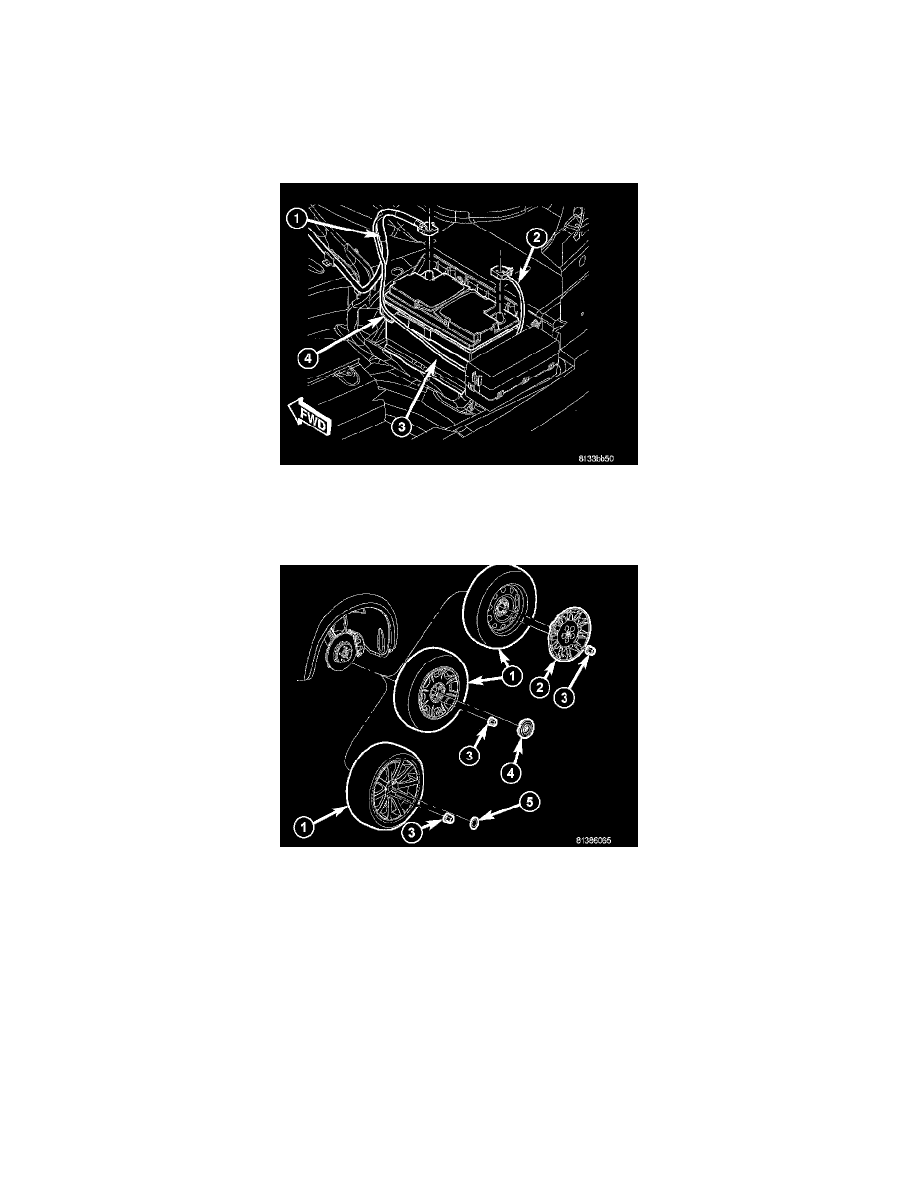 Brake Caliper: Service and Repair
Front
CALIPER - FRONT DISC BRAKE - SRT8 
REMOVAL 
NOTE:  Before proceeding, Refer to Service Precautions.
1. Disconnect and isolate battery negative cable (2) from battery post.
2. Using a brake pedal holding tool, depress brake pedal past its first inch of travel and hold it in this position. Holding pedal in this position will
isolate master cylinder from hydraulic brake system and will not allow brake fluid to drain out of brake fluid reservoir while brake lines are open.
3. Raise and support vehicle.
4. Remove wheel mounting nuts (3), then tire and wheel assembly (1).