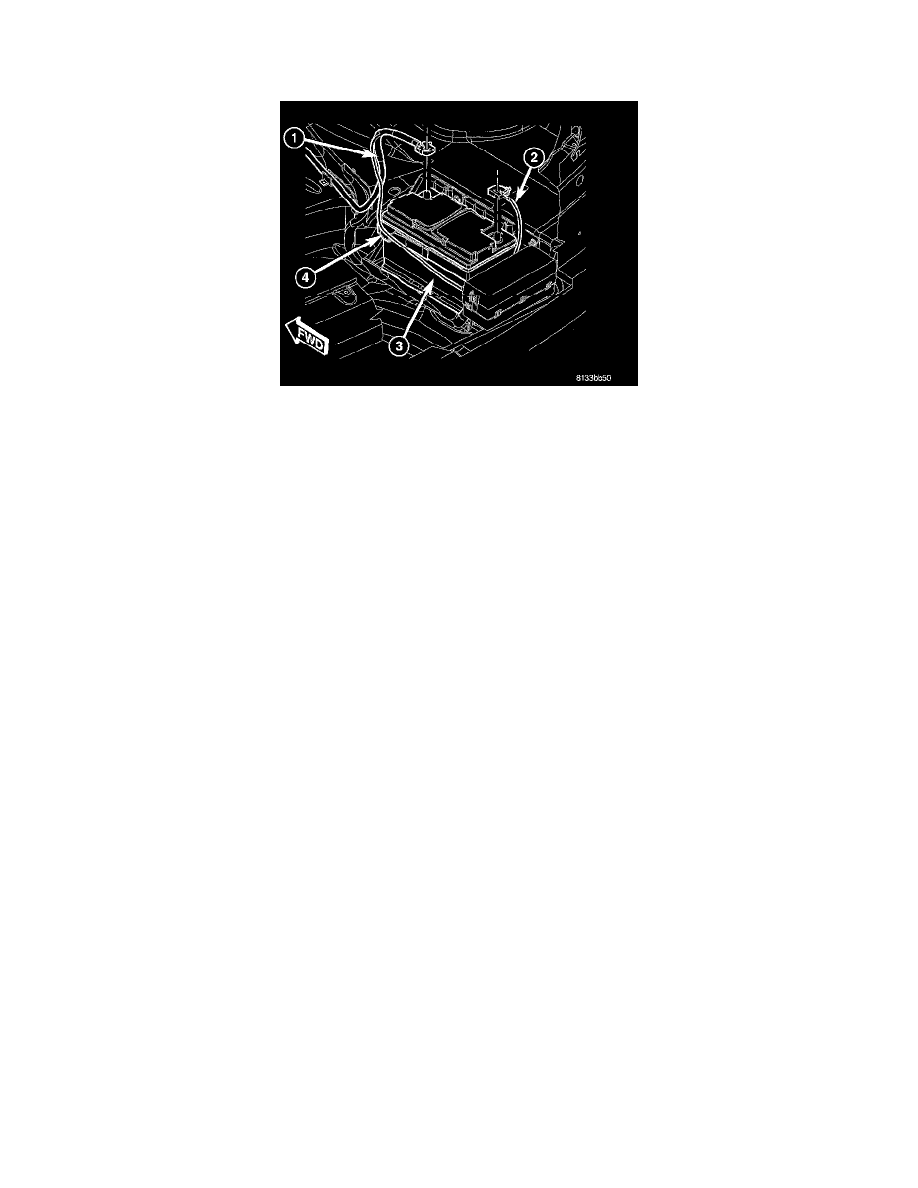 6. Slide booster push rod (5) onto brake pedal pin (4). Install NEW retaining clip (3) securing push rod to brake pedal.
7. Install and adjust NEW brake lamp switch (2). 
8. Connect battery negative cable (2) to battery post. It is important that this is performed properly.
9. Road test vehicle testing operation of brakes.