< PREV PAGE
NEXT PAGE >
Stratus V6-2.5L VIN H (1997)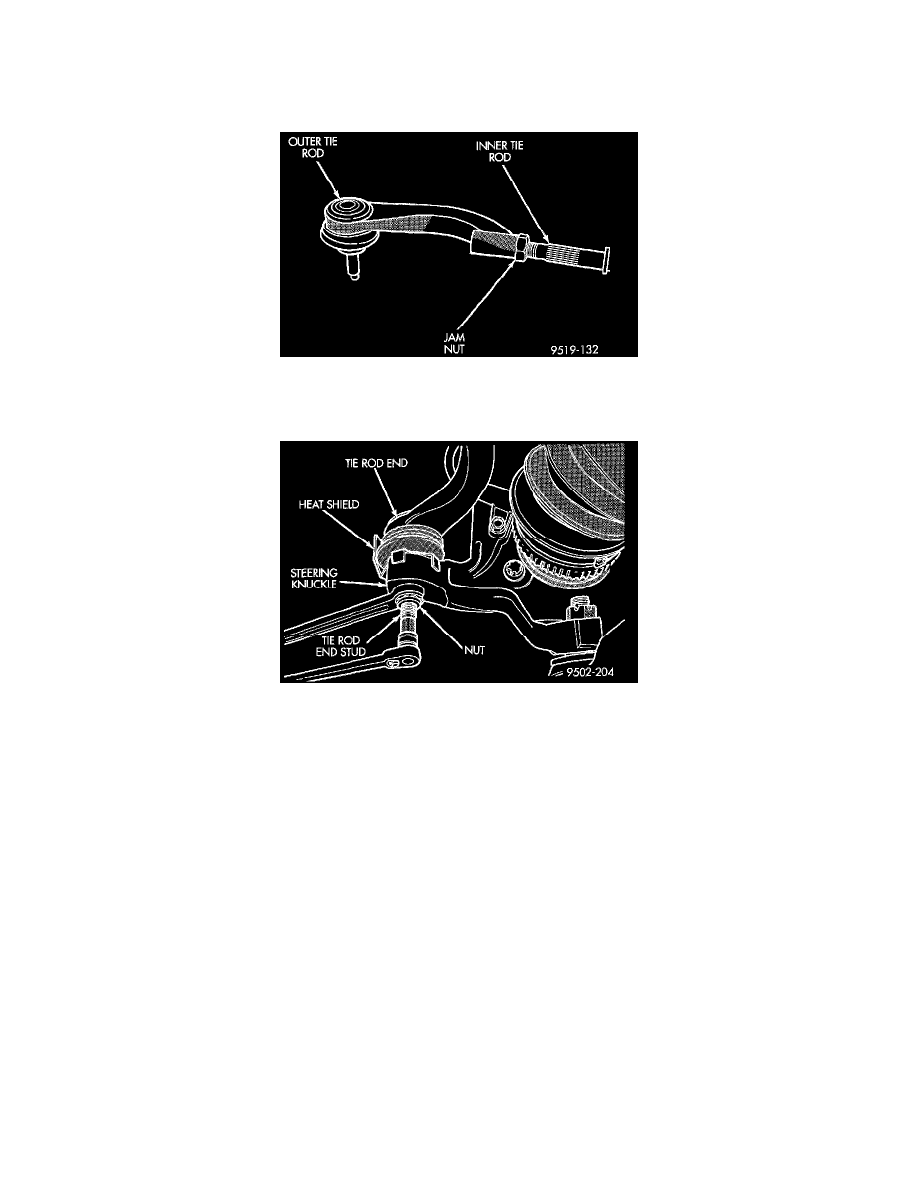 Tie Rod End: Service and Repair
Outer Tie Rod End
DISASSEMBLE 
Inner To Outer Tie Rod Jam Nut
1. Loosen inner tie rod to outer tie rod jam nut.
Removing Tie Rod End Nut
2. Remove nut attaching outer tie rod end to steering knuckle. Nut is to be removed from tie rod end using the following procedure, hold tie rod end
stud with a 11/32 socket while loosening and removing nut with wrench.
< PREV PAGE
NEXT PAGE >