< PREV PAGE
NEXT PAGE >
Stratus V6-2.5L VIN H (1997)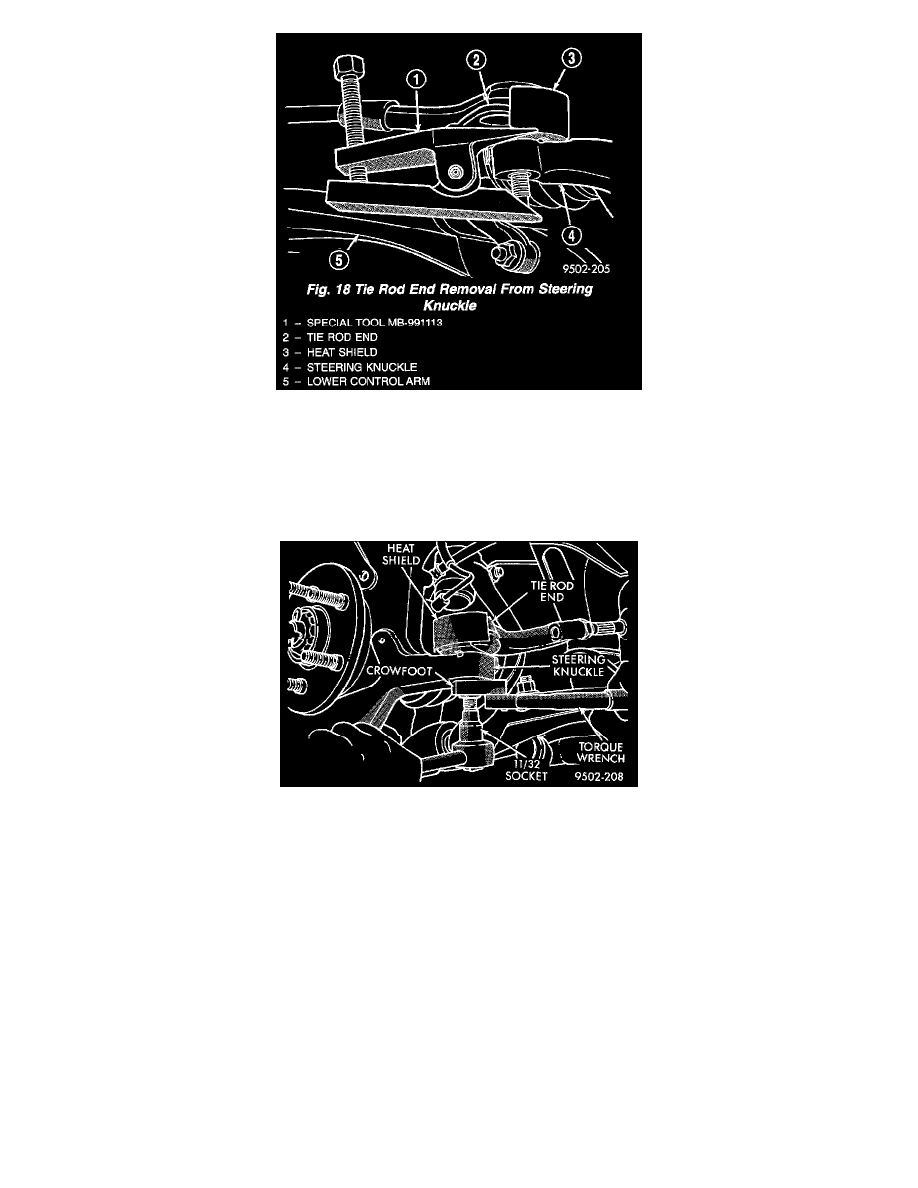 3. Remove tie rod end stud, from steering knuckle, using Remover, Special Tool MB-991113.
4. Remove outer tie rod end from inner tie rod by unthreading it from the inner tie rod.
ASSEMBLE 
1. Install outer tie rod onto inner tie rod. Make sure jam nut is on inner tie rod.
2. Do not tighten jam nut.
3. Install tie rod end seal boot heat shield on the tie rod end.
Torquing Tie Rod End Attaching Nut
4. Install tie rod end into the steering knuckle. Start tie rod end to steering knuckle attaching nut onto stud of tie rod end. While holding stud of tie
rod end stationary, tighten tie rod end to steering knuckle attaching nut. Then using a crowfoot and 11/32 socket, torque tie rod end attaching nut
to 61 Nm (45 ft. lbs.).
CAUTION:  During this procedure do not allow the steering gear boot to become twisted.
5. Adjust the front Toe setting on the vehicle.
6. Tighten tie rod jam nut to 75 Nm (55 ft. lbs.) torque.
7. Adjust the steering gear to inner tie rod boots at inner tie rod if they became twisted during Toe adjustment.
< PREV PAGE
NEXT PAGE >