< PREV PAGE
NEXT PAGE >
Pickup 2WD L4-2559cc 2.6L SOHC (4ZE1) (1993)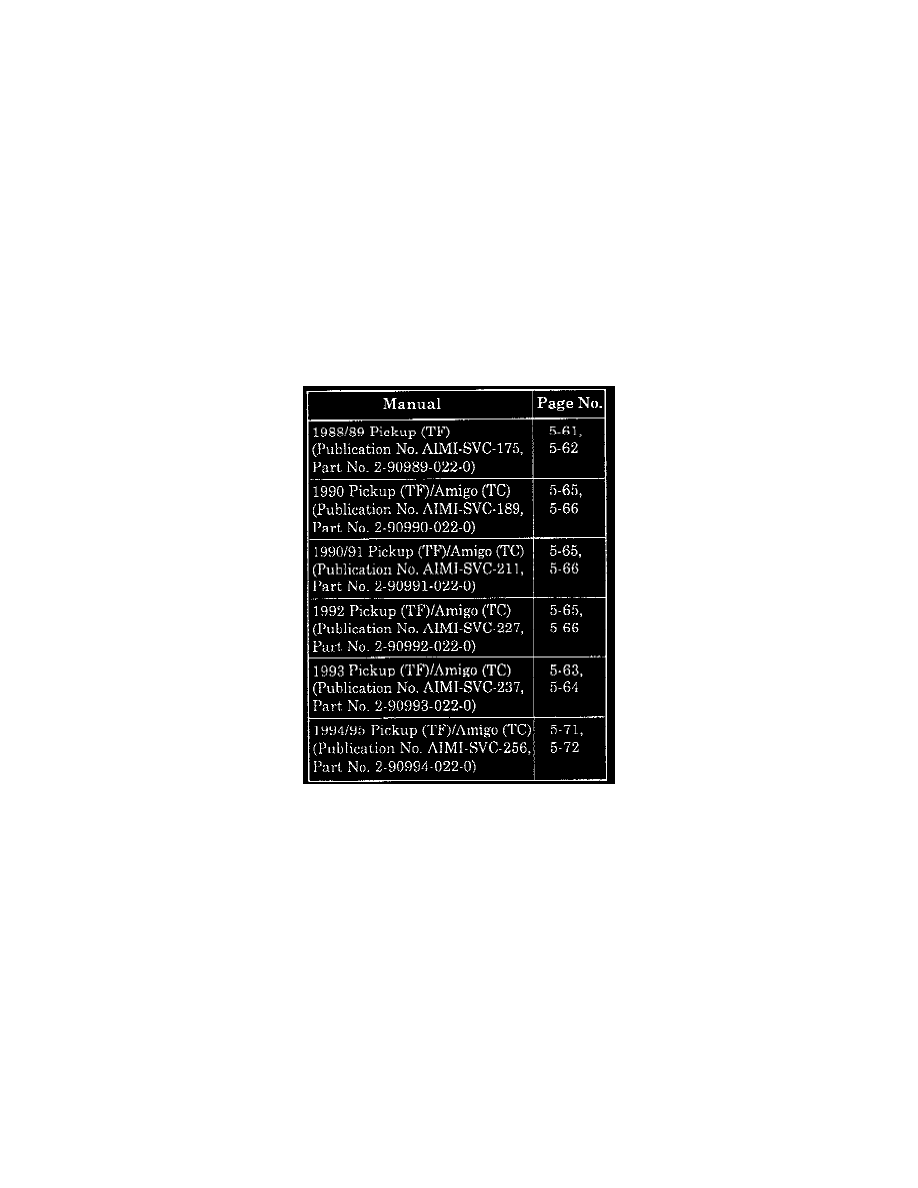 Cruise Control Actuator: Technical Service Bulletins
Servo Push Rod - Measurement/Adjustment
BULLETIN NUMBER
SB95-09-L001
ISSUE DATE
APRIL 1995
GROUP
BRAKES
PICKUP (TF) VACUUM SERVO PUSH ROD MEASUREMENT/ADJUSTMENT
(WORKSHOP MANUAL CORRECTION)
Affected Vehicles
All 1988-95 Pickup (TF) models.
SERVICE INFORMATION
The procedure for measuring/adjusting the vacuum servo push rod, when replacing either the vacuum servo or the master cylinder, is incorrectly
described in the Workshop Manuals:
This Service Bulletin contains correct vacuum booster push rod measurement/adjustment procedures for the affected vehicles.
SERVICE PROCEDURE
Vacuum Servo Push Rod Measurement/Adjustment Procedure
1.
Apply 500 mmHg (19.7 in.Hg) of negative pressure to the vacuum servo.
< PREV PAGE
NEXT PAGE >