< PREV PAGE
NEXT PAGE >
Pickup 2WD L4-2559cc 2.6L SOHC (4ZE1) (1993)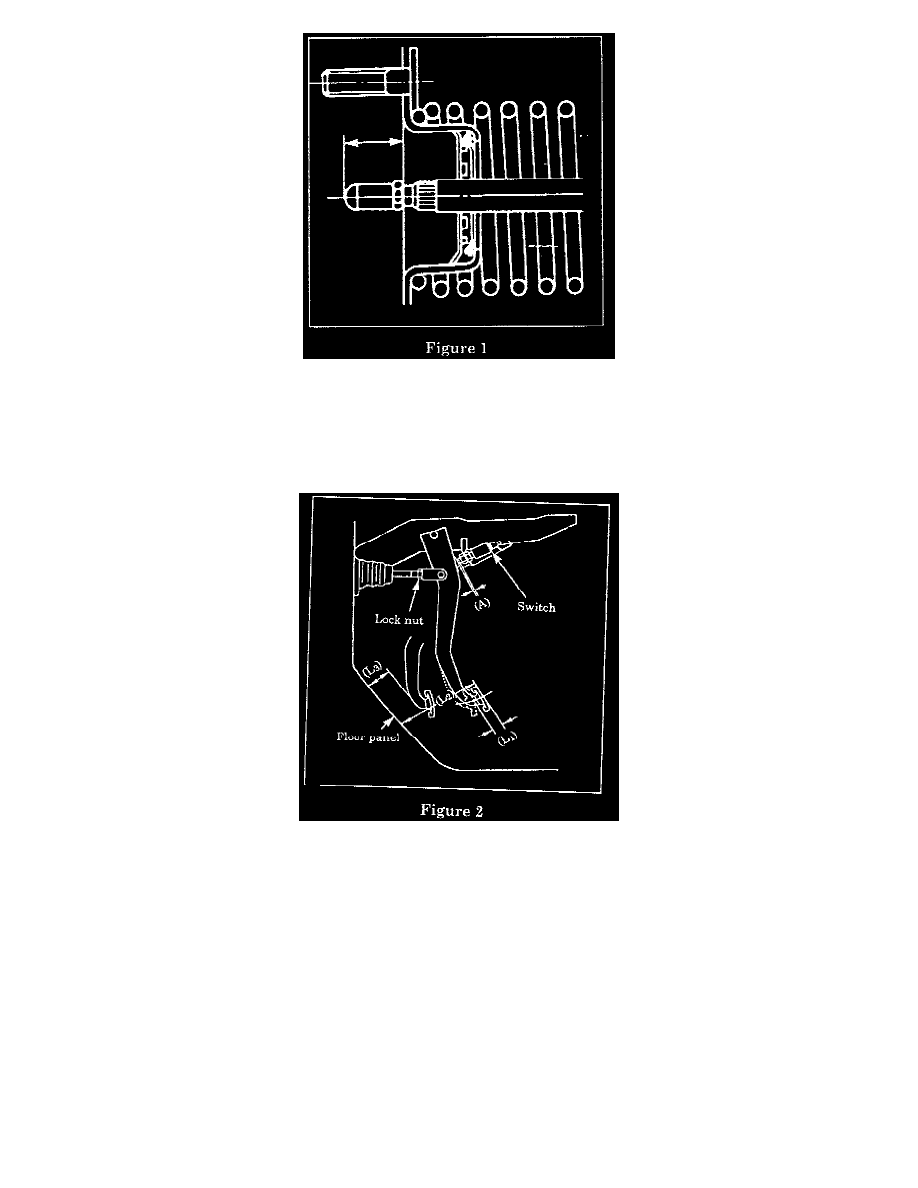 2.
Use a scale to measure the push rod length (push rod-to-flange face dearance) (Figure 1).
Note
Push Rod Length: 18.2 mm (0.717 in.).
3.
If the push rod length is not equal to the above specification, it must be adjusted.
(1) Measure the brake pedal height after making sure that the pedal is fully returned by the pedal return spring (Figure 2).
Note
The pedal height (L2) must be measured after starting the engine and revving it several times. All measurements must be taken from a bare floor
(carpet and floor mat removed).
Pedal Free Play: 6 - 10 mm (0.23 - 0.39 in.).
Pedal Height: 174 - 184 mm (6.85 - 7.24 in.).
Pedal height (L3) must be 95 mm (3.7 in.) or more when about 50 Kg (110.25 lb.) of stepping force is applied.
Pedal free play (L1) must be measured after turning off the engine and stepping on the brake pedal firmly five times or more.
(2) If the measured value is not within the above range, adjust the brake pedal as follows:
a) Disconnect the stop light switch connector.
b) Loosen the stop light switch lock nut.
< PREV PAGE
NEXT PAGE >