NEXT PAGE >
< PREV PAGE
Vanden Plas (X308) V8-4.0L (AJ27) (2000)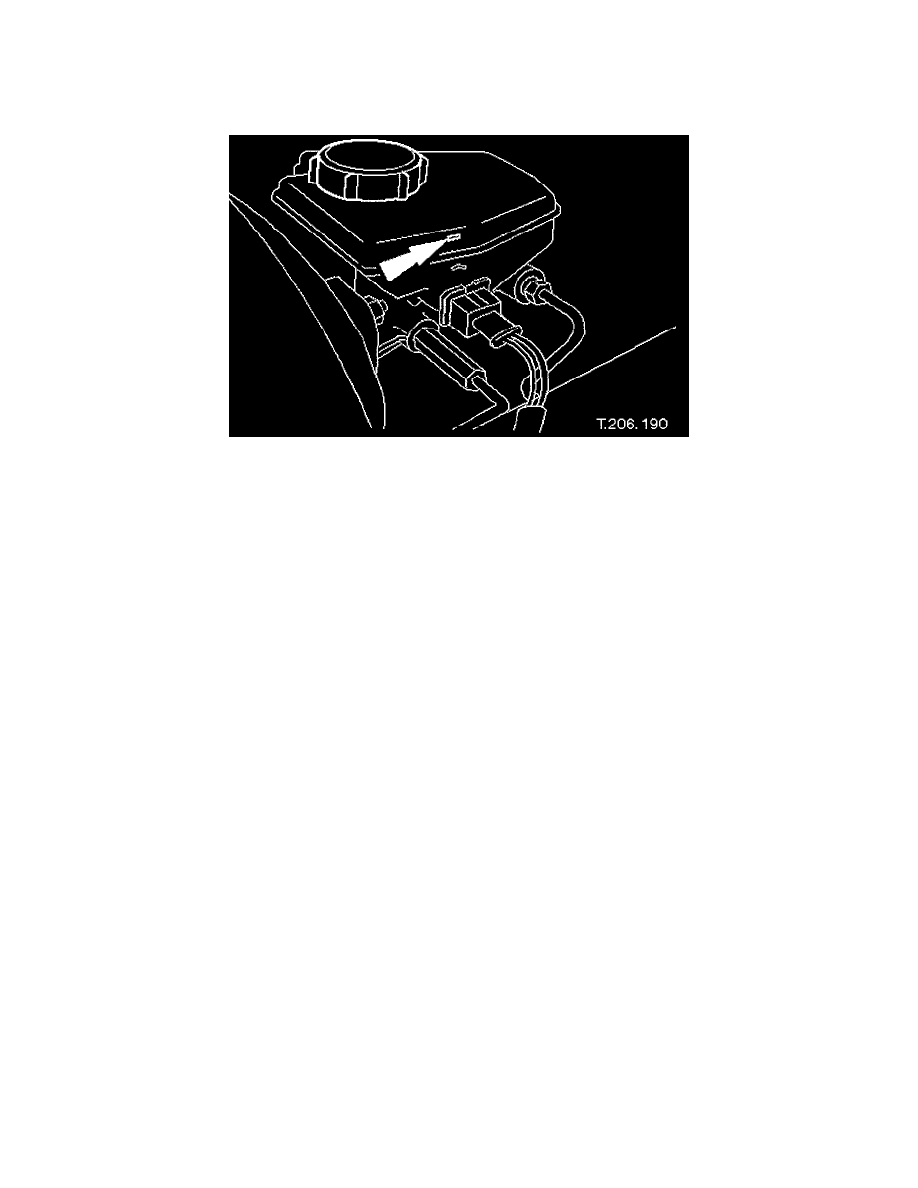 Right-Hand Rear.
20. CAUTION:  Remove brake fluid spillage immediately from paint work with clean water.
Fill fluid reservoir.
Fill reservoir to the 'MAX' mark. Fit filler cap.
21. Start engine.
22. Check for correct brake-pedal travel and pressure.
23. Apply brake pedal and check around vehicle for brake fluid leaks.
24. Make sure brake fluid level is at the 'MAX' mark.
NEXT PAGE >
< PREV PAGE