< PREV PAGE
NEXT PAGE >
Vanden Plas (X308) V8-4.0L (AJ27) (2000)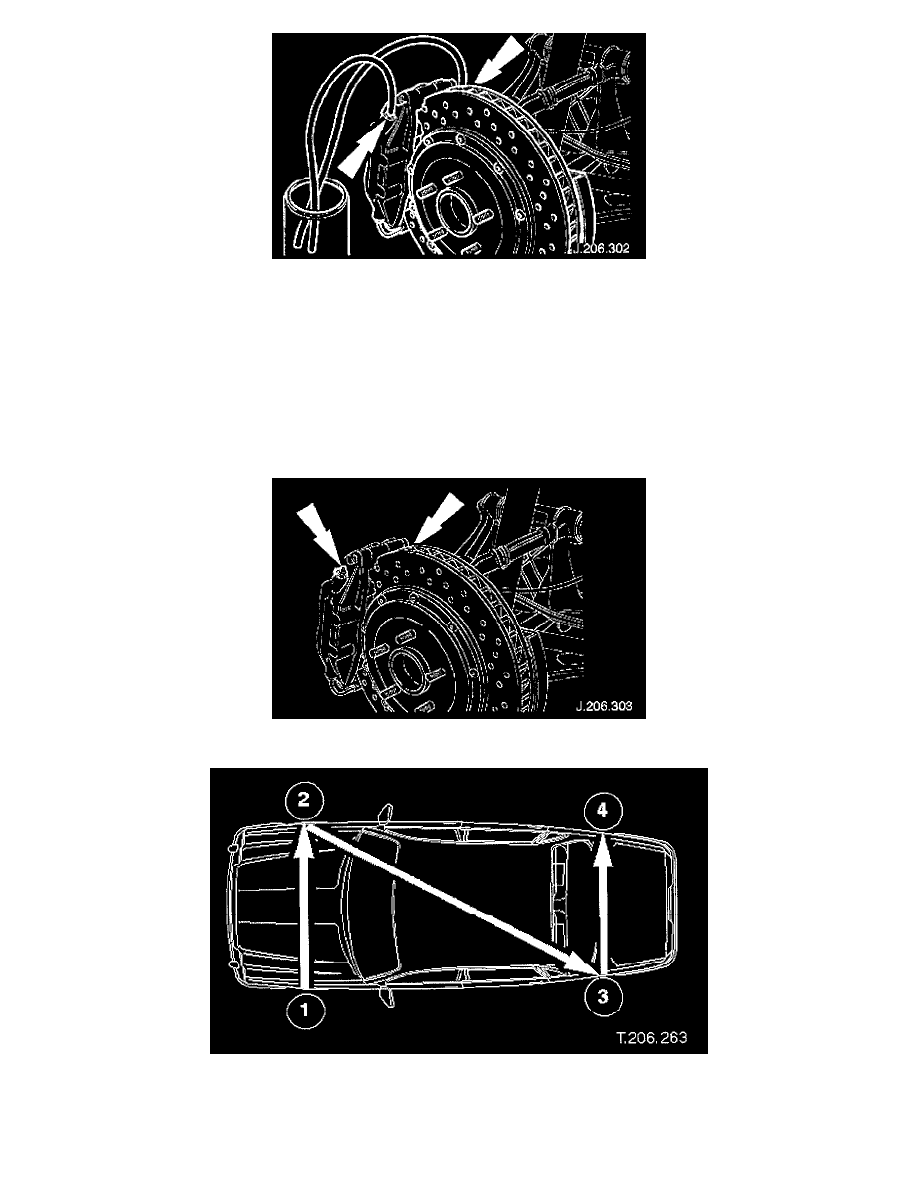 16. Prepare the left-hand front, brake-caliper for bleeding.
Connect bleed pipes and fluid containers to bleed nipples.
17. Bleed the brake.
Apply pressure to brake pedal.
Open caliper's outer bleed nipple.
Fully depress brake pedal.
Close bleed nipple.
Release brake pedal.
Wait two seconds to allow system to prime.
Repeat procedure until air-free brake fluid is expelled from the bleed nipple.
Repeat procedure to caliper's inner bleed nipple.
18. Tighten bleed nipples to 12 - 16 Nm. 
19. Following the procedure above, bleed the brakes in the order shown:
Left-Hand Front,
Right-Hand Front,
Left- Hand Rear,
< PREV PAGE
NEXT PAGE >